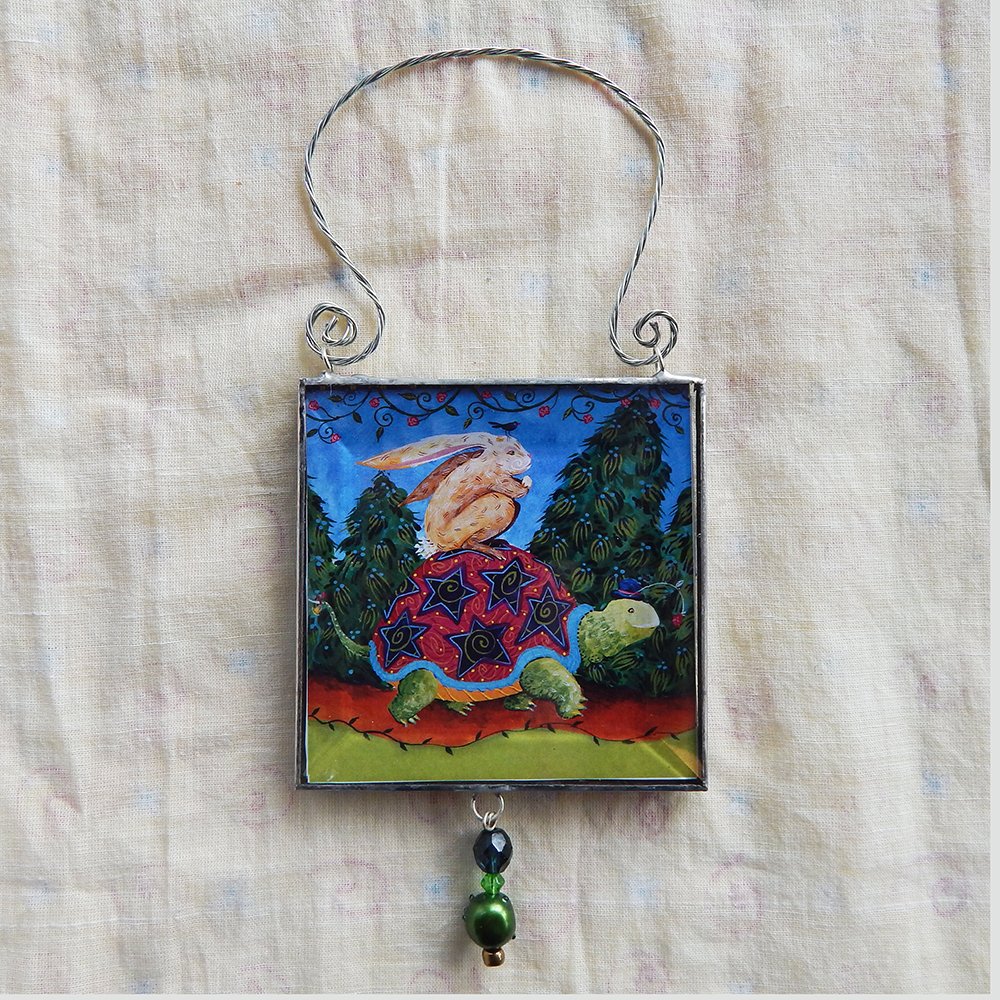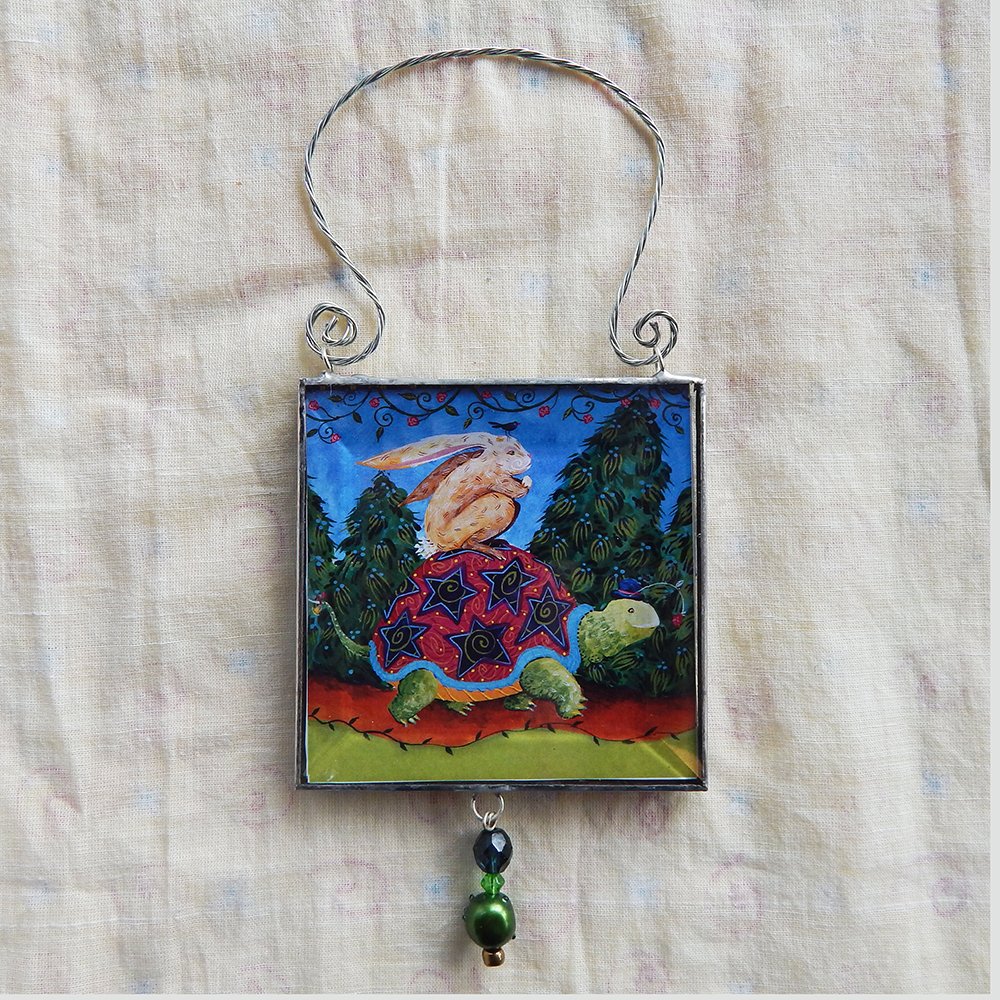 I created this image- of the tortoise and the hare hanging together on their journey to illustrate-  that no matter our differences-whether we race thru life or wander-if we can seek a common pace and work toward a greater good for all-joy is found in walking and talking together.
"The Journey is the thing."-This quote is from Homer, born sometime between the 12th and 8th centuries BC, possibly somewhere on the coast of Asia Minor.  This is still an important notion to recall in these divisive days- so …Lets take the long way home and consider the possibilities.
Find this and more lookinglass ornaments- handmade double sided-beveled glass- with two of my images-or an image and notion side- with a glass bead detail- ready to hang anywhere-great gift.  $25.
https://www.danasimson.com/product-category/gifts/ornaments/
Also available as pendents.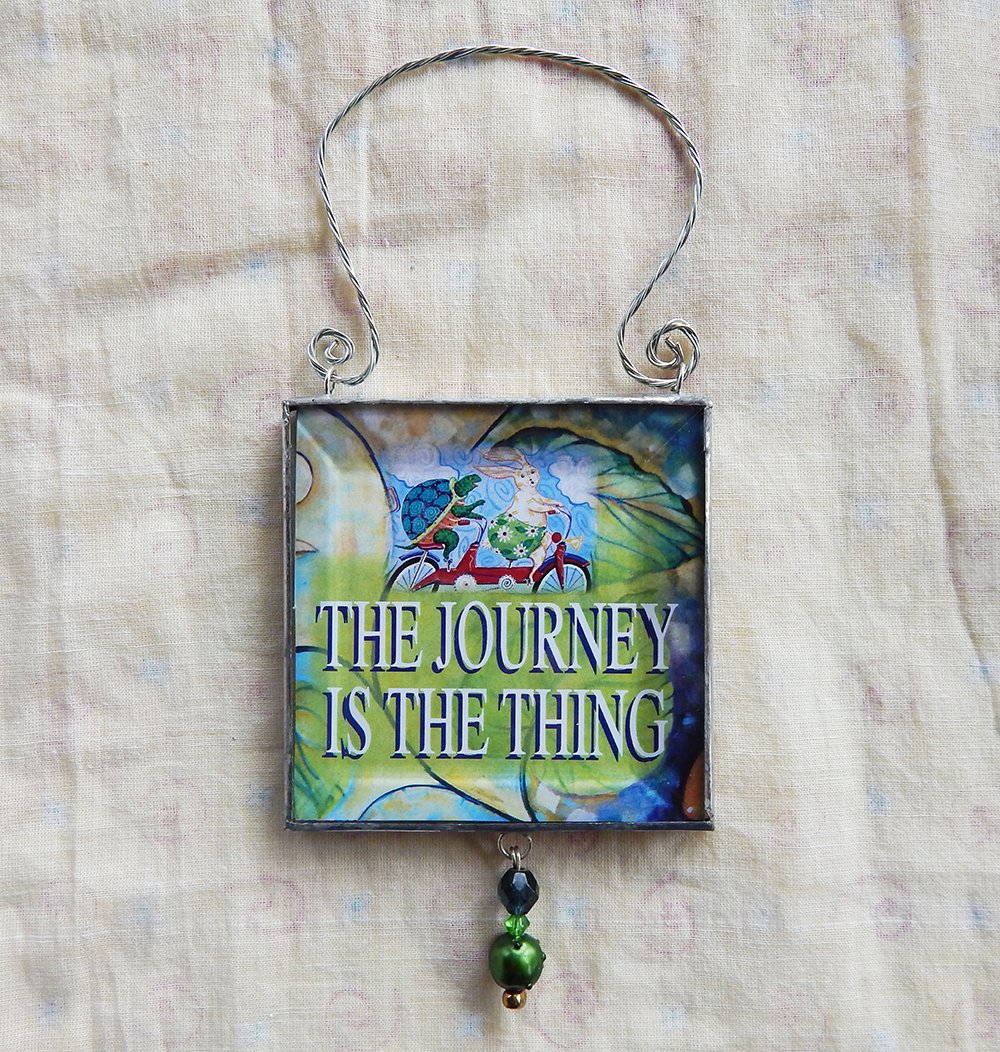 https://www.danasimson.com/product-category/gifts/jewelry/
---
Like what you see? Please share