Just in time for the holidays: Janey Monarch Seed!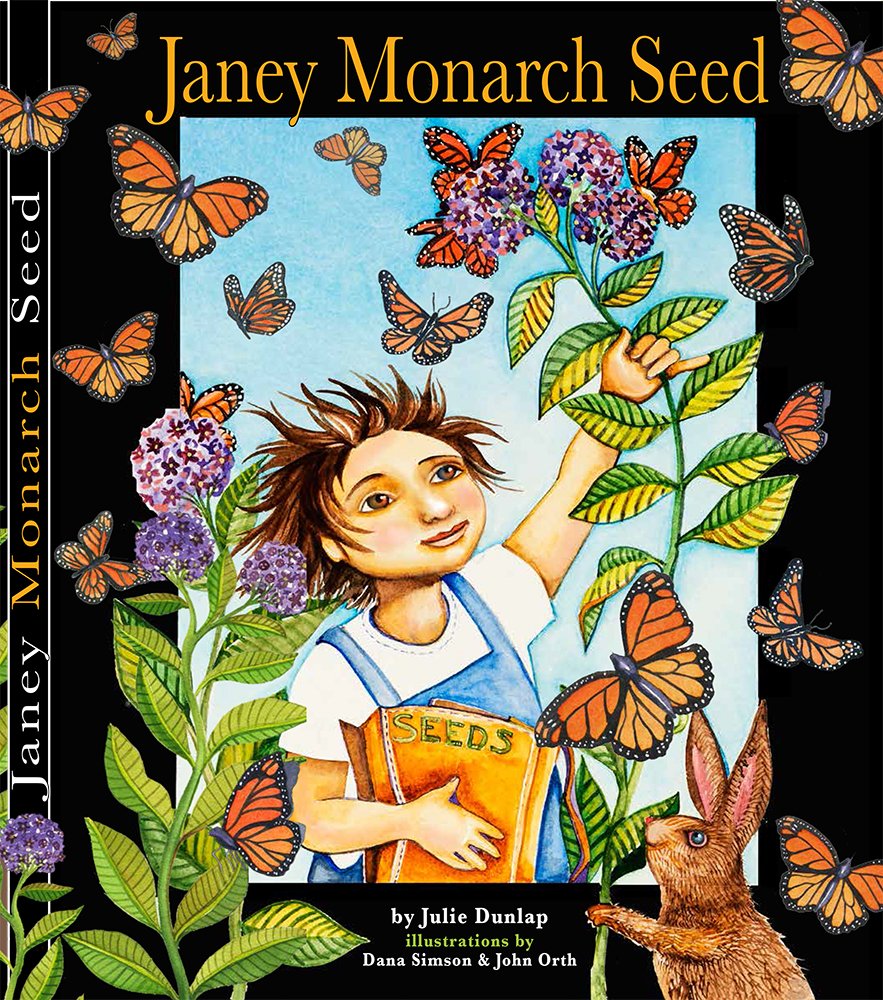 I illustrated Julie Dunlap's wonderful children's picture book Janey Monarch Seed on how a young girl works to save the Monarch Butterflies.
New Janey Monarch Seed Picture Book for Eco-Action!
Janey Monarch Seed is a STEAM picture book through a gentle story of how to save the Monarch butterflies. (STEAM stands for science, technology, engineering, art & math) Dana designed the layout and flow of this book and created the illustrations with her husband John Orth. In this new tall tale Janey's story parallels that of a true American folk hero, Johnny Appleseed. Janey is determined to help endangered Monarch butterflies. She walks and plants milkweed seeds in an epic journey thay takes her from Texas to all the way to Quebec, Canada. The science content depicts the lifecycle of monarchs and their dependence on the milkweed plant.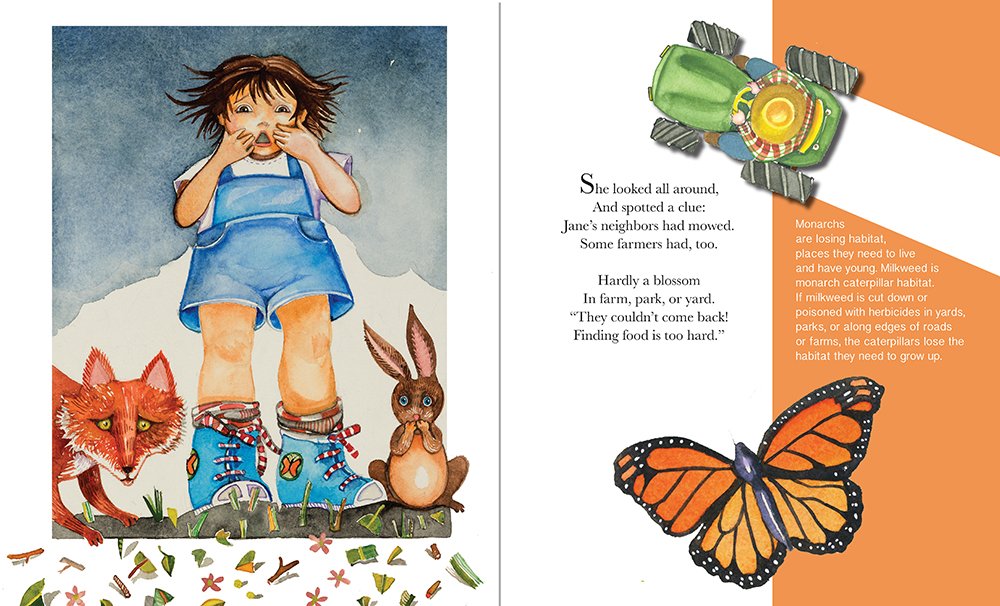 Learn & Save the Monarch Butterflies!
Told in simple verse, the simple story provides a lively introduction to monarch biology and ecology. Monarchs need habitat that sustains them. Learn about our role as active stewards in the natural world. Sidebars expand children's fascination with butterflies and other pollinators. We can help them through wildlife-friendly gardening!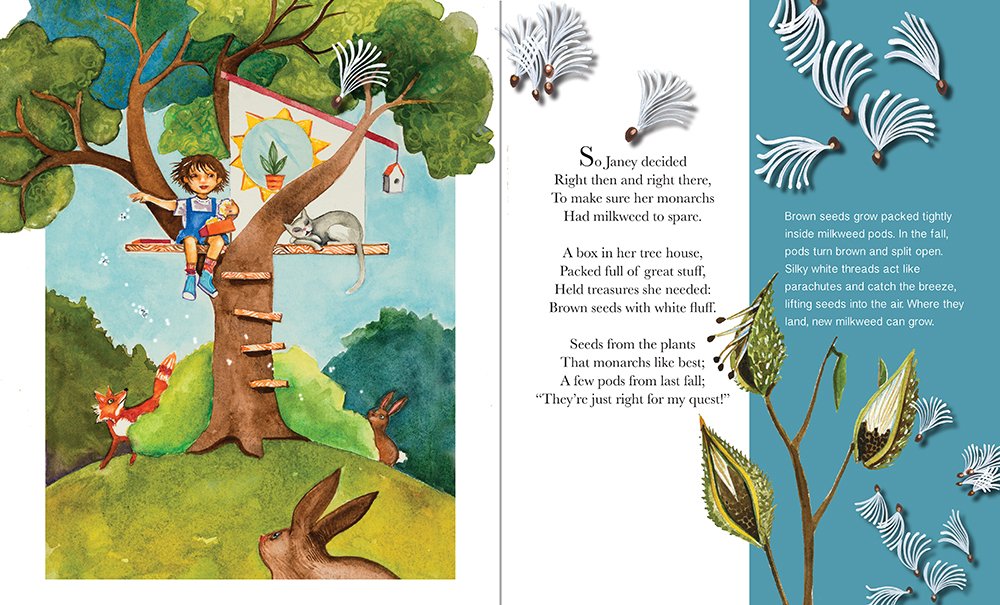 Author; Julie Dunlap is an award-winning author or co-author of several children's books, and co-editor of two nature anthologies, Coming of Age at the End of Nature and Companions in Wonder: Children and Adults Exploring Nature Together. Check out Dana's other picture books!
Janey Monarch Seed Merch!!!
In doing author visits Dana noted her audience wished they could help Janey and spread awareness and milkweed seeds. So she created a gift card that contain information on milkweed, the history and lore of the plant and even its medicinal uses.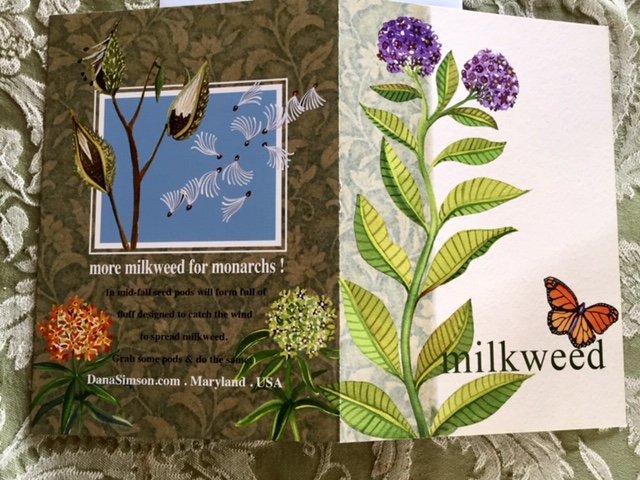 There are 4 pages of info inside and the last page is folded to contain organic milkweed seeds!! There are now 4 seed cards including hollyhock, garlic chive and oregano.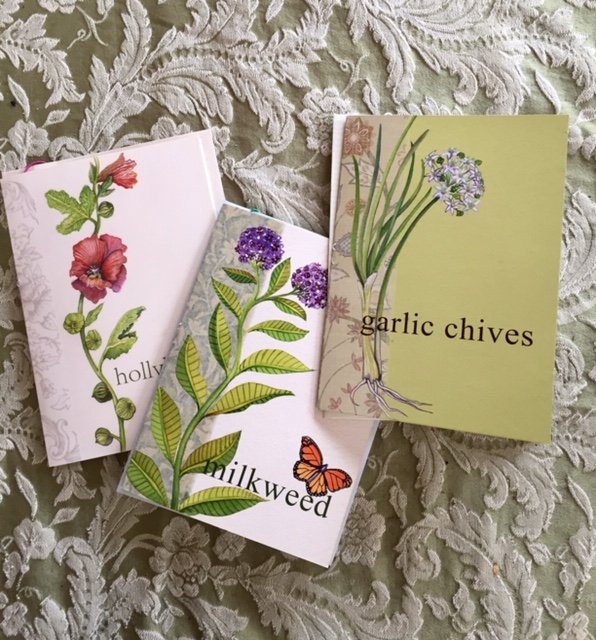 Each card comes with a matching envelope. These are brand new products and you can order them by emailing Dana. $10 each or 4 for $38. List which you wish to purchase, your address and contact info in the email. I will process your order that way- you may pay by venmo, paypal or creditcard.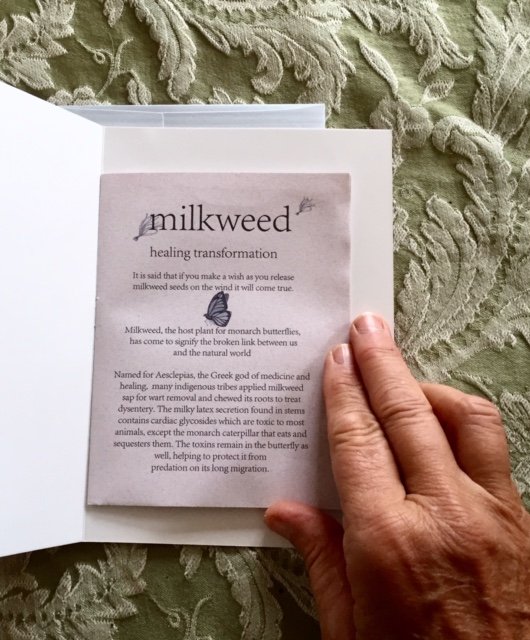 I also introduced a line of monarch ceramic including a useful Monarch platter that also looks great on the wall-You can order that by using this link and requesting monarch design.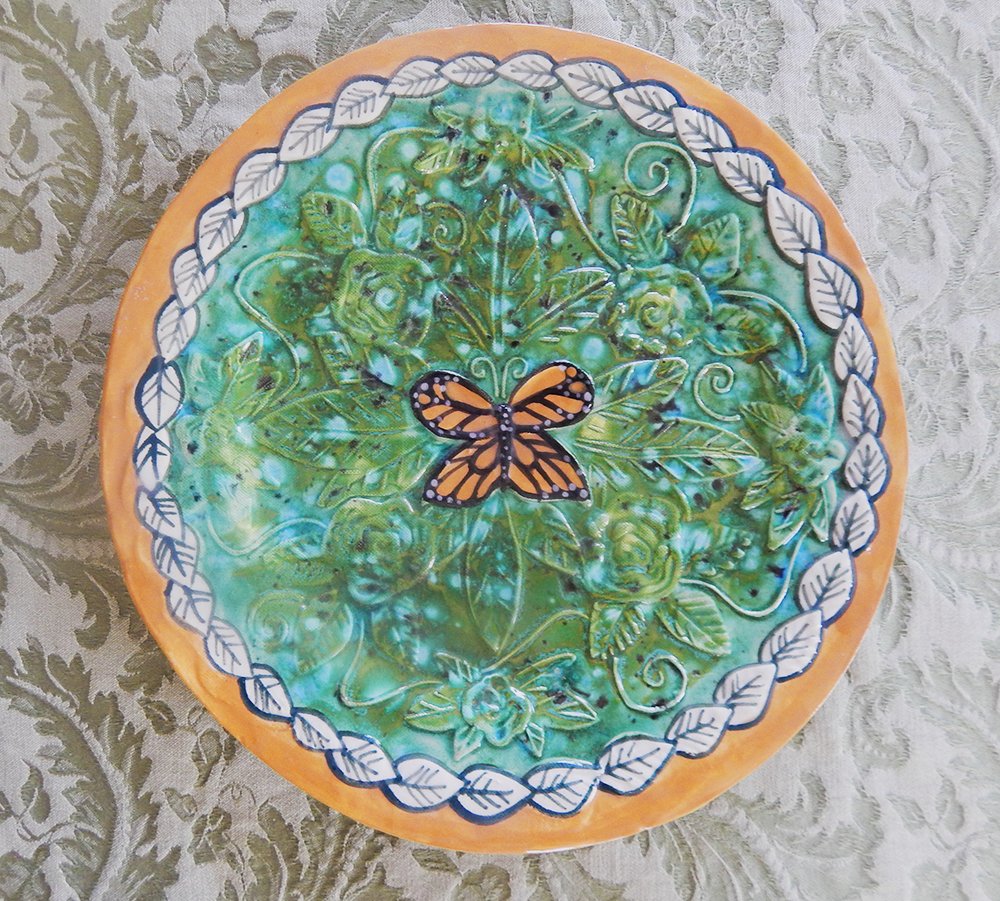 There is a monarch spoon rest and mug in this same design! (pictures to come)
Plant milkweed!
Since we worked on this book, John and I have been careful to allow milkweed to grow in pour field until late fall so the monarchs caterpillars can feed, cocoon and emerge as adult butterflies in the fall. We were amazed at the many many monarchs that fluttered in our garden enjoying the flowers this autumn!!
click link below to see Monarchs in the garden!
---
Like what you see? Please share