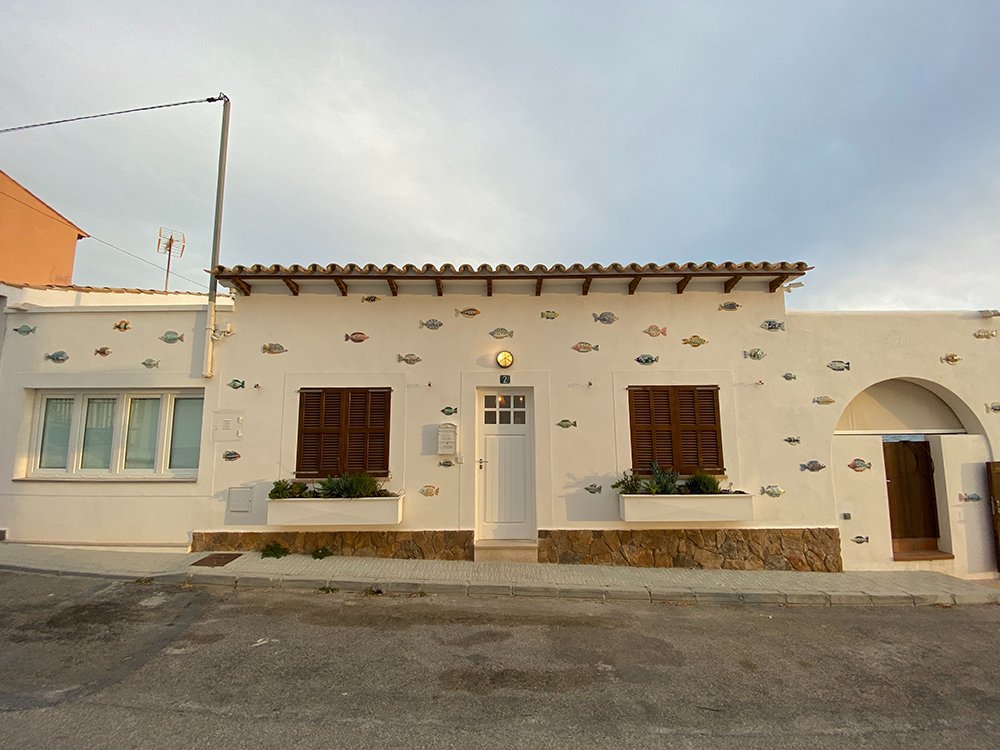 I was commissioned to create handmade ceramic sea creature wall decor for the exterior of a villa on the sea in Spain. This was quite an undertaking requiring months to create. I had to design each piece so that it could be attached to the exterior wall, look fabulous and survive being shipped to Europe. My client requested 35 fish all different some swimming in one direction- others in the opposite.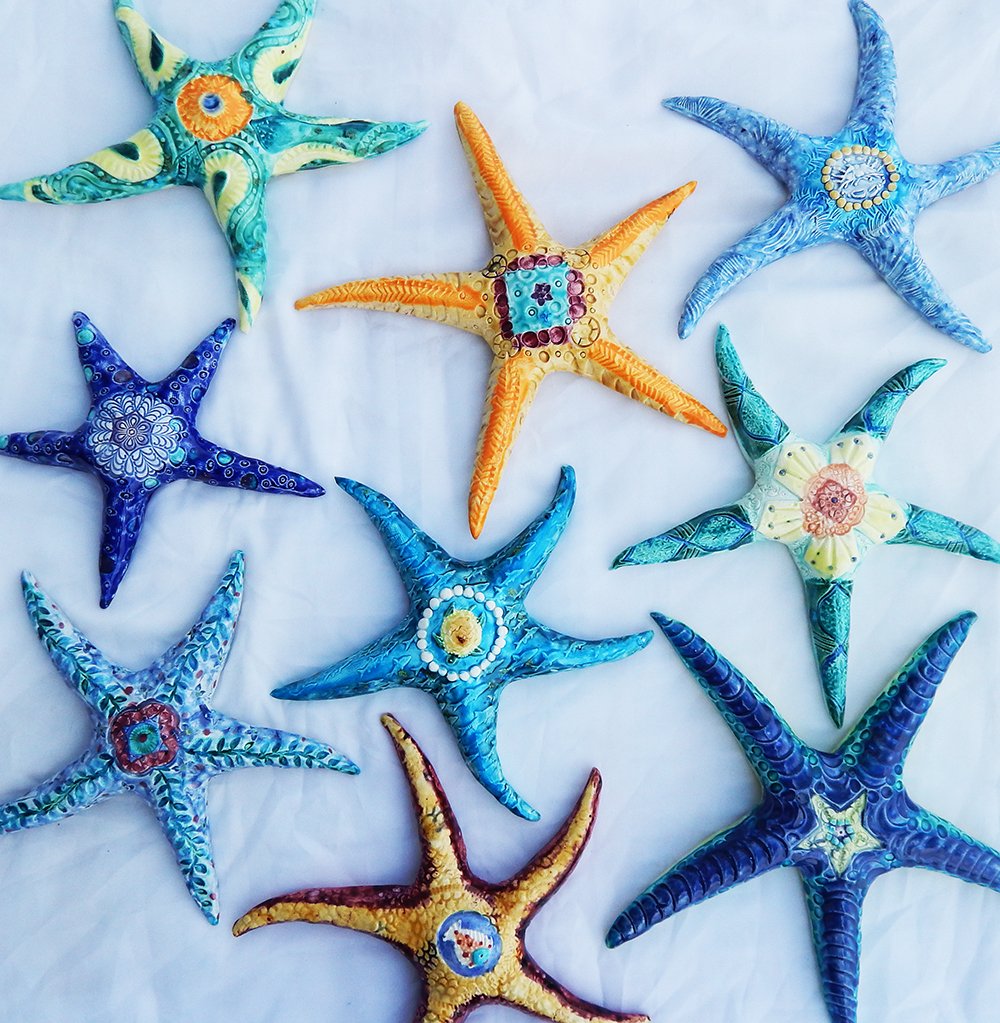 Each sea creature must be exciting and different.
When I create my wall sculptures; whether fish, turtles, owls or other wonderful animals, my intention is use textures and color to make a piece of art that interests any viewer. I use stamps that I have shaped and sculpted, jewelry, zippers, and odd bits of things with useful textures to cover the animal in a way that enhances their structure. Usually people purchase a single wall sculpture to add zip to a room-inside or outside, others will group several on a wall. This was my first commission using sea creature decor as architectural ornamentation. And it turned out great!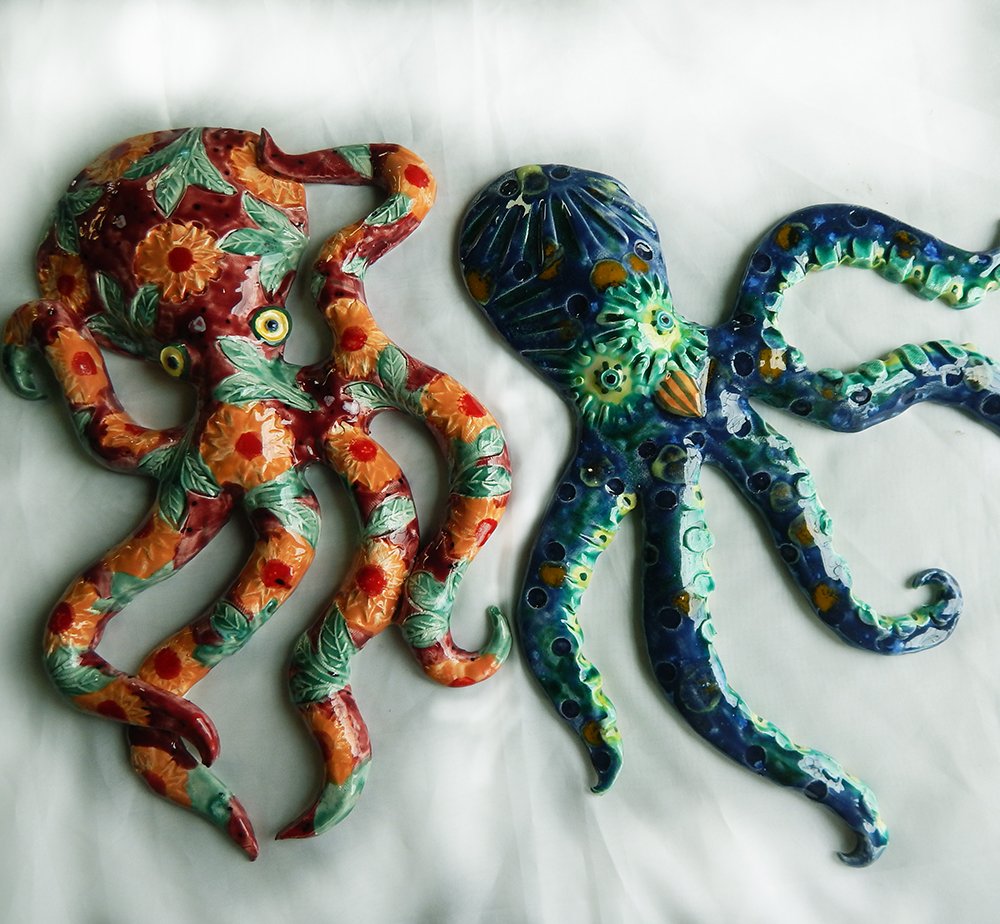 The client was so pleased he reordered twice as many more! 20 crabs, 10 octopus, 4 turtles, 10 star fish and 30 more fish!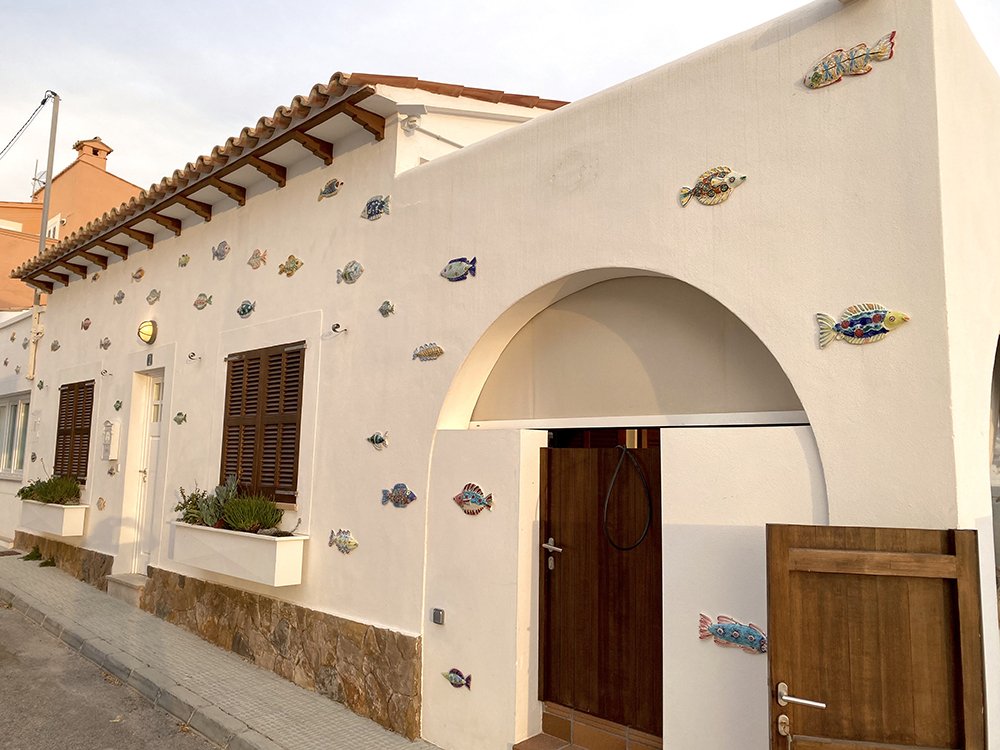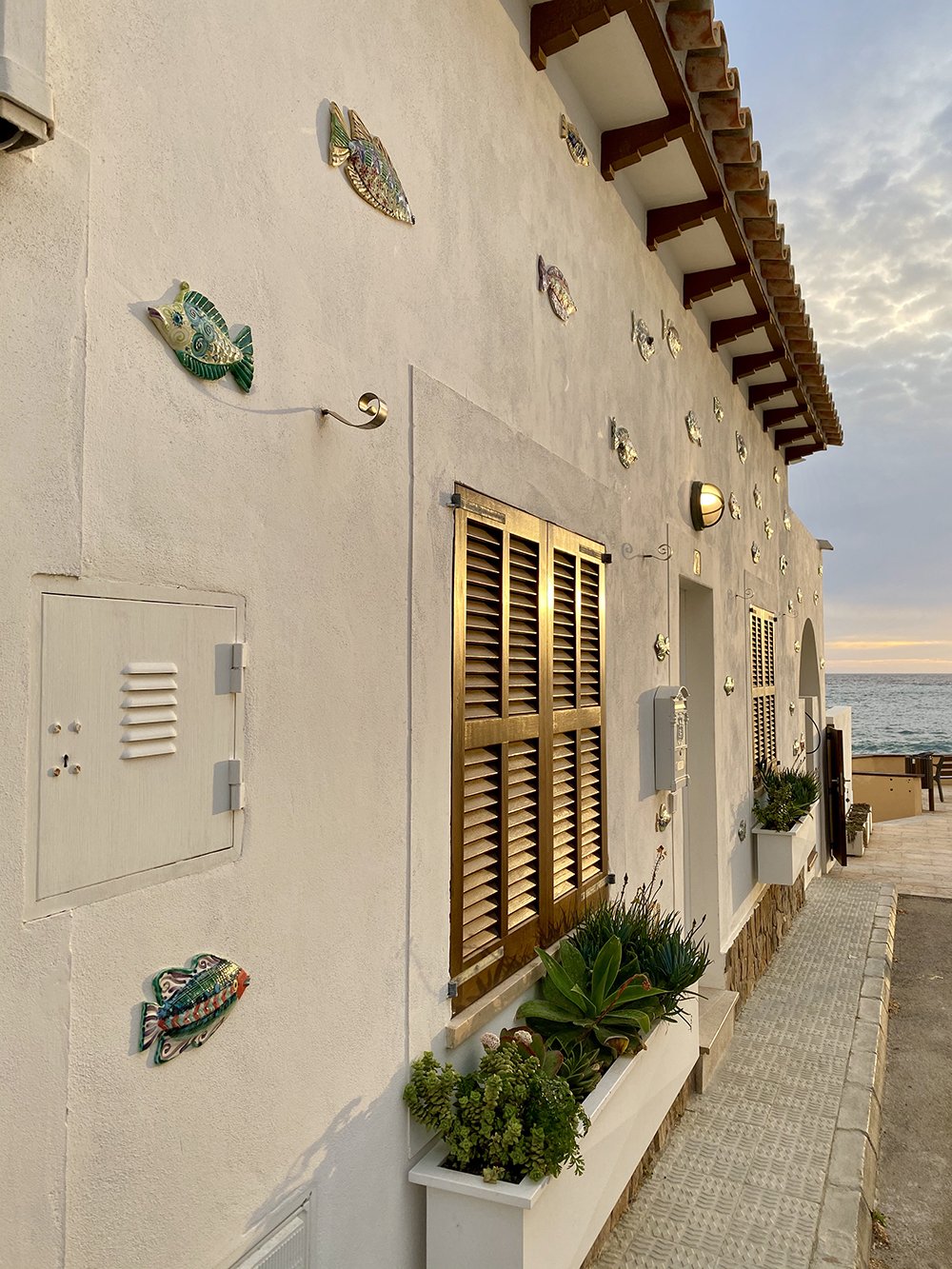 Figuring out how to make delicate sea creatures like crabs and octopus so they would be durable, meant some engineering improvements like clay slab backing.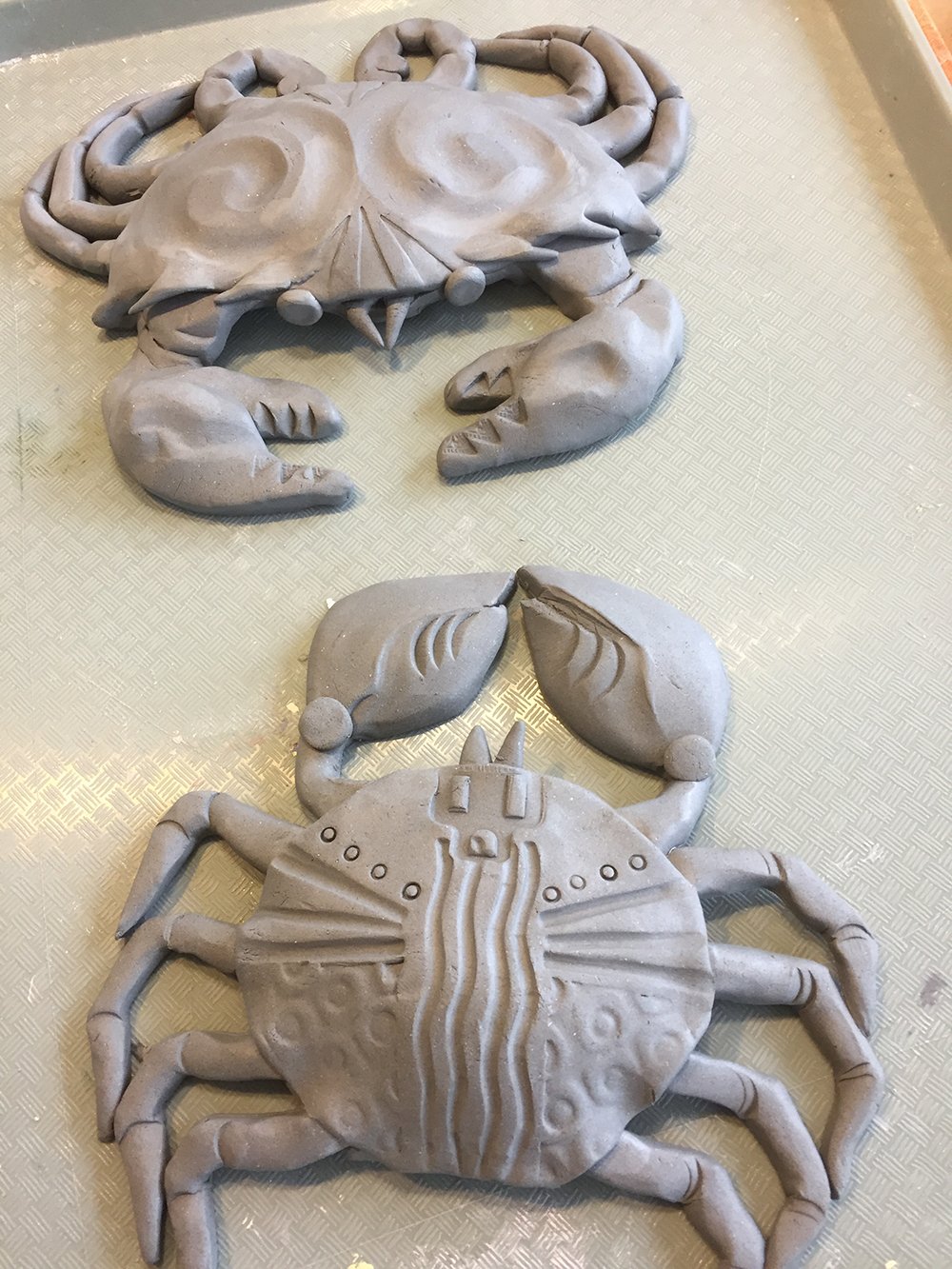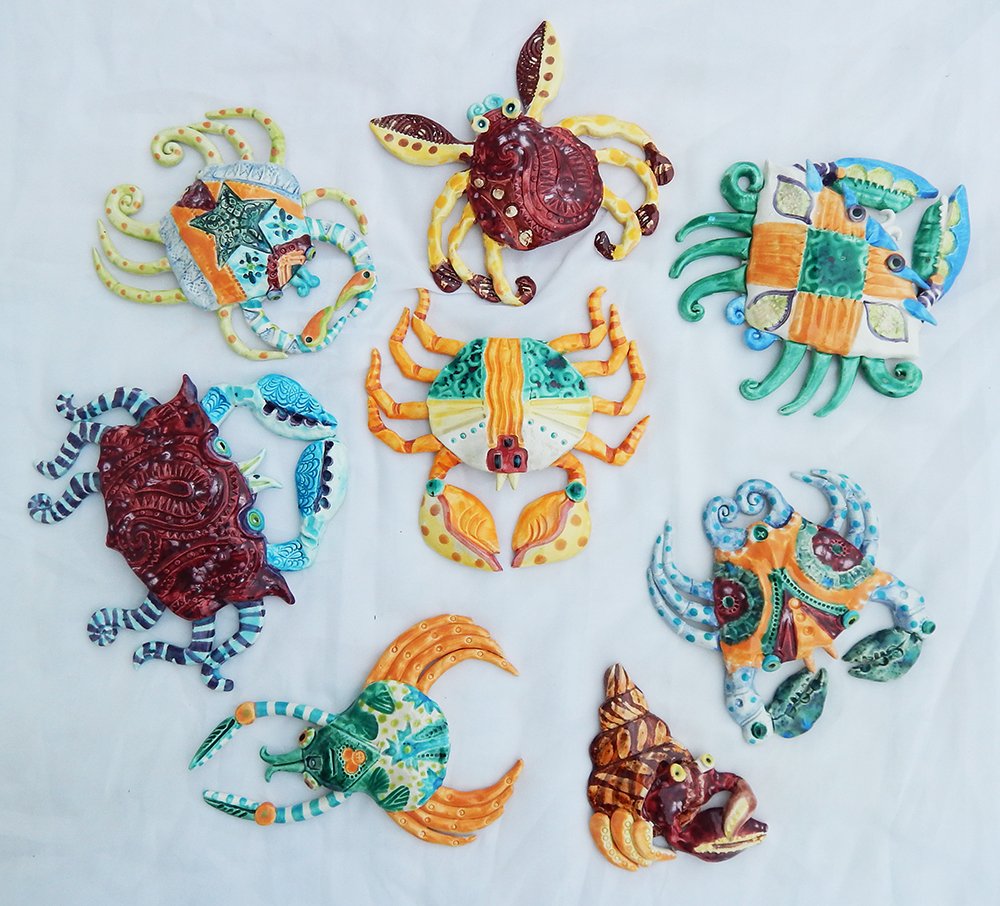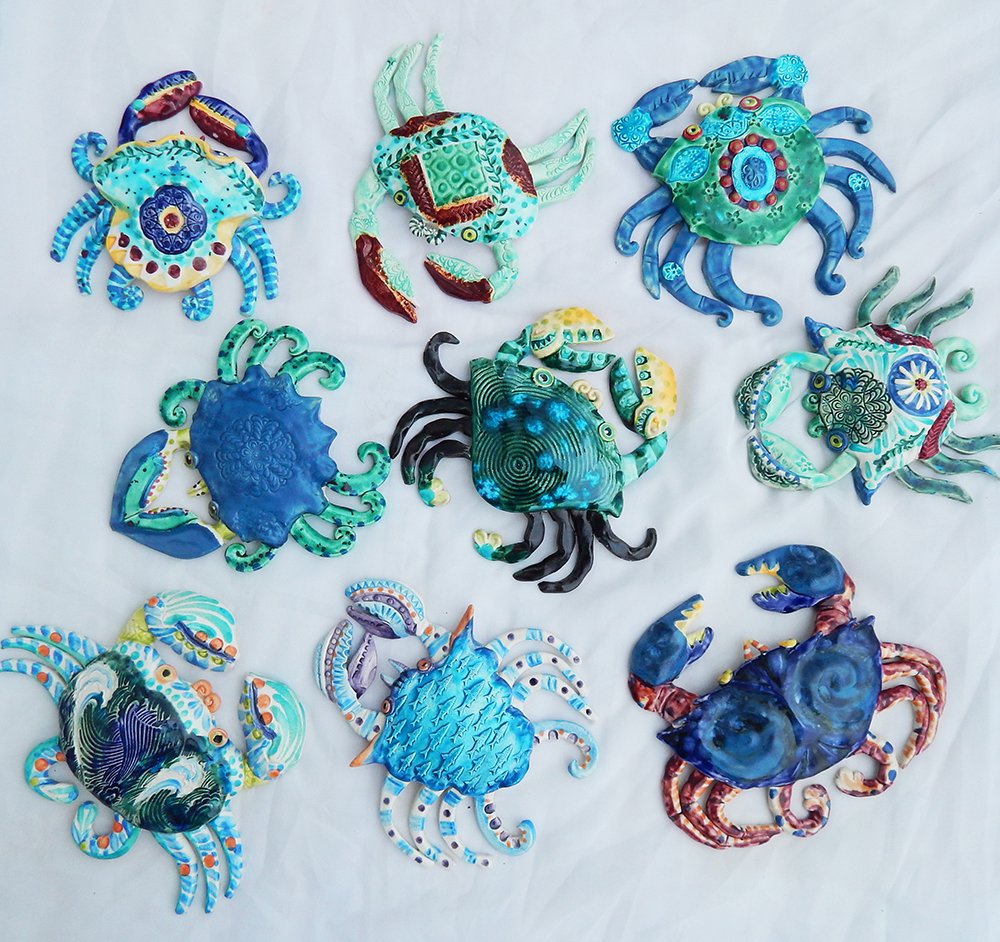 The other sea creatures presented other challenges but were fun to figure out and create!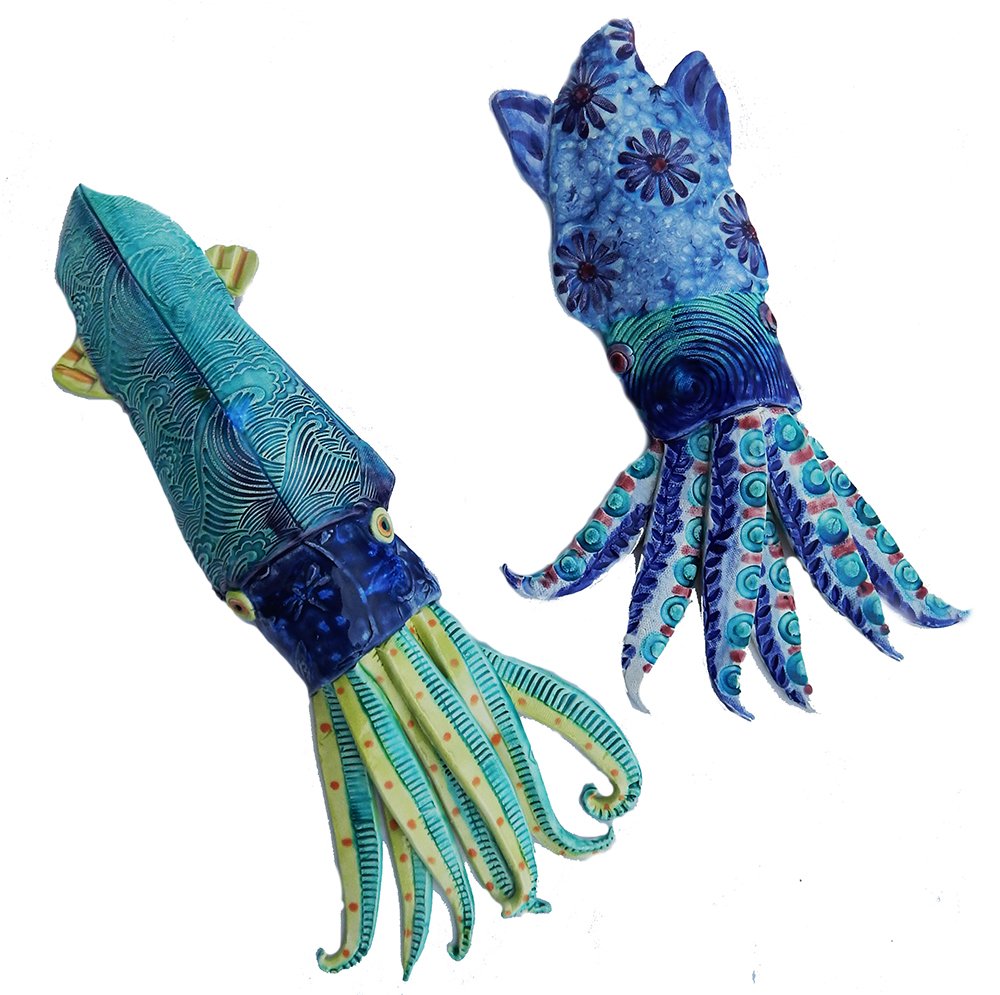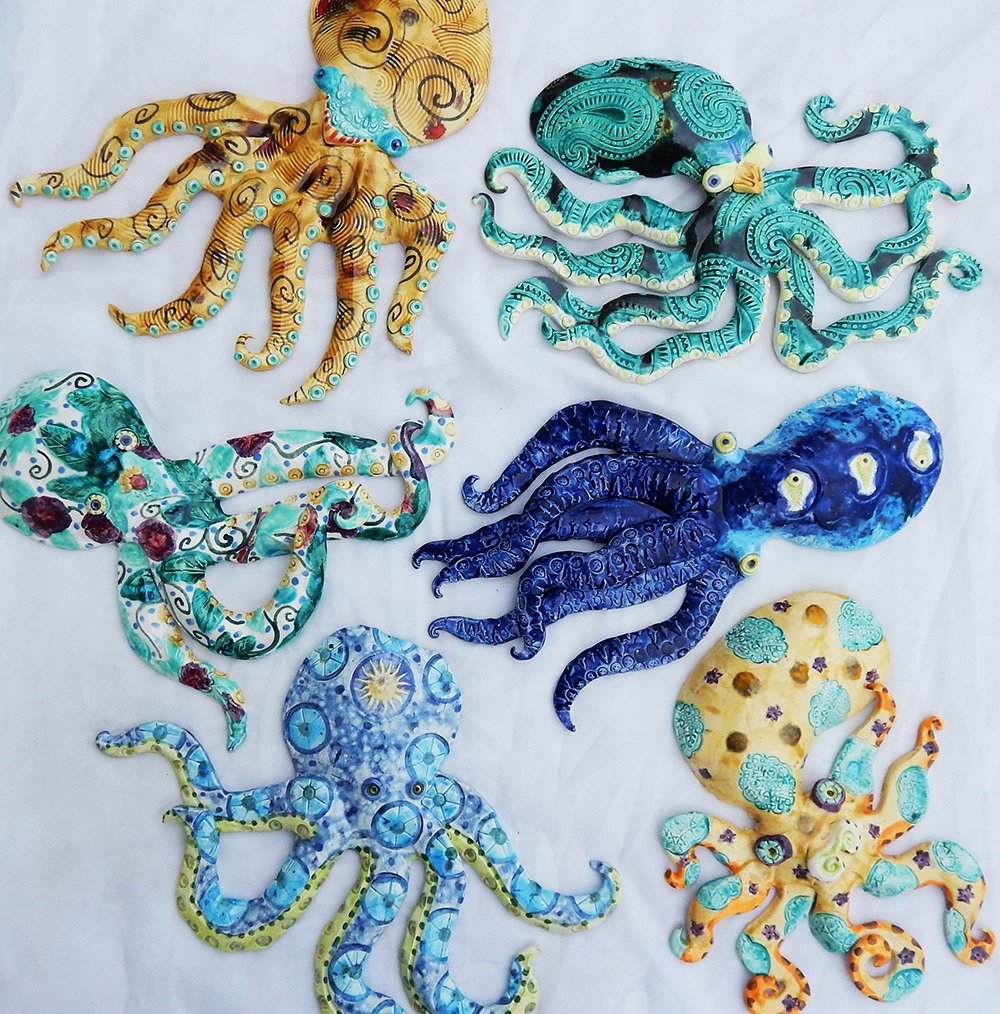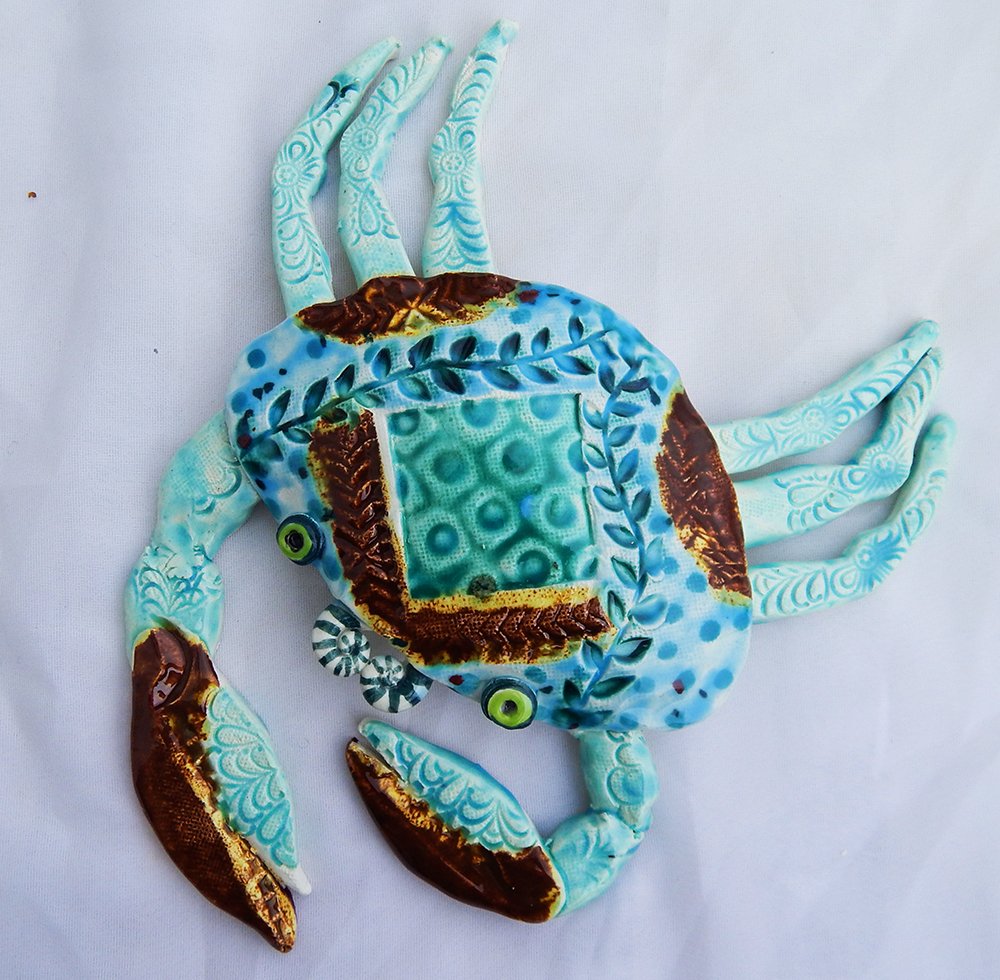 I love doing commissions, whether is tile, sculpture or paintings. Your ideas are a spring board offering me an opportunity to design and discover. If you would like sea creatures to hang on your wall, or to use as architectural detail give me a call. I am happy to work with you to determine colors, subject matter and construction. Prices will vary depending on the level of labor and complexity. We will quote the price based on each job.
---
Like what you see? Please share