Trumpzine Pre Press SALE on book out early May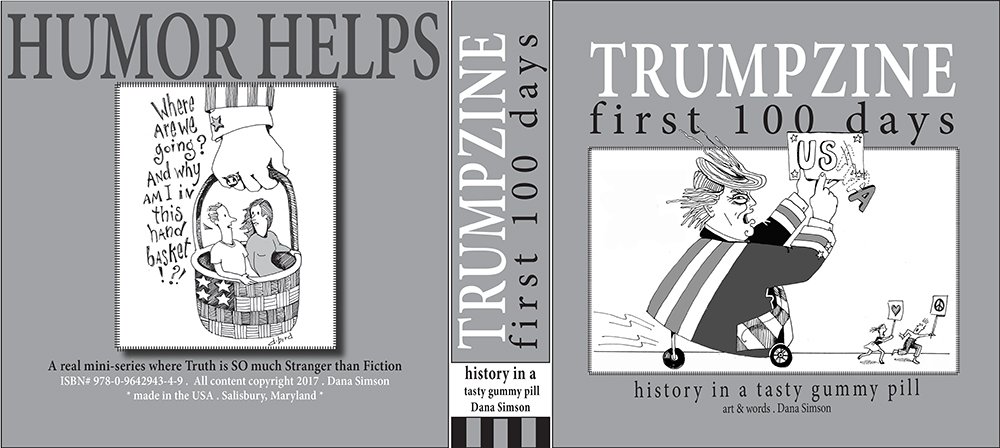 Ever since January 20 I have been creating a compelling diary of the new Trump Administration in comics, quotes and commentary.  The Trumpzine . 100 days . history in a tasty gummy pill
Trust me-Humor helps…
This truth is so much stranger than fiction. Available early May!
A 6"x6" chunky softcover book with 200 pages of wtf happened. Call  410.546.1534 . cell 410.603.0531   or place your order before April 15. LINK below
https://www.danasimson.com/product/1-trumpzine-100-days-history-in-a-tasty-gummy-pill/
SEE  the SAMPLE weekly flip book on issuu:
Week 7
http://issuu.com/dbird7/docs/trumpzineweek_7_issuu
Bans are blocked, healthcare gets unhealthy, trump is still bugged, 
& a skinny budget is served up with the Devil in the details.