1. WIN this Just Bee BOWL by Dana
Buy my book
Come Together
and you will be entered to win this BEE BOWL to celebrate EARTH DAY!! $120. value- !! My mission is to get the information in this book out to as many folks as possible. It is full of simple ways to get beyond plastic, toxic products & practices and how to do your part in restoring health to our environment. Climate Change and many of the environmental issues threatening all living things on our precious planet were created by our daily actions and choices. We made the mess we are in and we can (and will) clean it up by retooling our actions and choices. We are the change my friends.
I will enter every purchase of Come Together through the end of May 2021 into a drawing- on May 31! Example: Buy 3 and your name goes in 3 times for the Bee Bowl.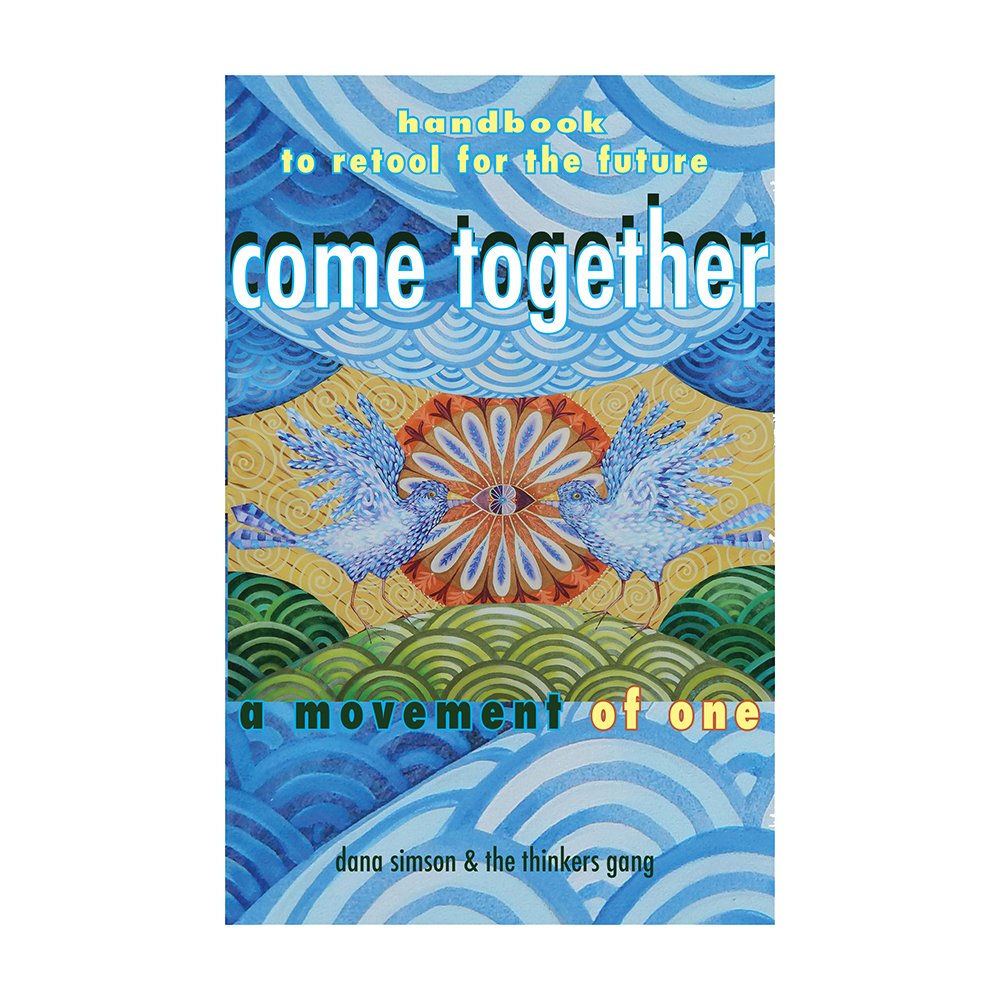 178 pages of simple ways to change for the better
This book has been held up by issues at my publisher, Green Writer's Press, and next the pandemic. It is very hard to promote it when you cannot connect with people via book signings, speaking engagements or author visits. Yes, I do zooms and have been wildly creative in trying to get the topical and extremely useful content of this book out- but I need your help. Please spread the word and do pick up and read this book. Share your copy with others! Lets start a bottom up movement for a clean, safe future.
2. The Buzzard of Happiness
17″ x 15″ glazed ceramic buzzard sculpture
They are ugly in kind of a beautiful way. signed. 2021……………………………………$325.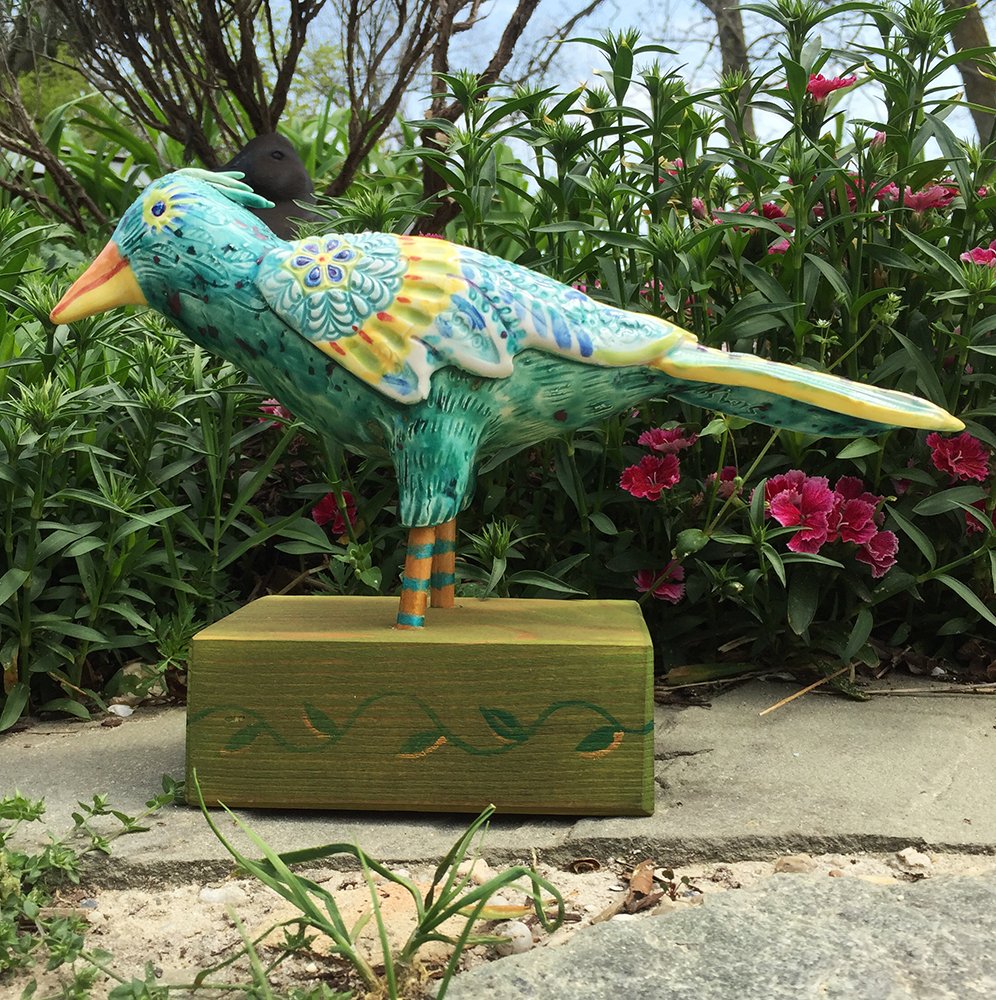 9″ x 12″ relief detail bird sculpture
They only sing at brunch………………………………………….$165.
Now Earth Day can last all year.
best wishes!
Dana
---
Like what you see? Please share