This leaky birdhouse badly needed fixing after being battered by many winters on the bay. I hate to toss out stuff that just needs a tweak to save it from the landfill. First slap some paint on it- color is nicer- but it and unequally derelict sister were to go up along the white trim of the newly painted barn. The roof was clearly a problem and would make for a pile of soggy birds wishing they lived at another address.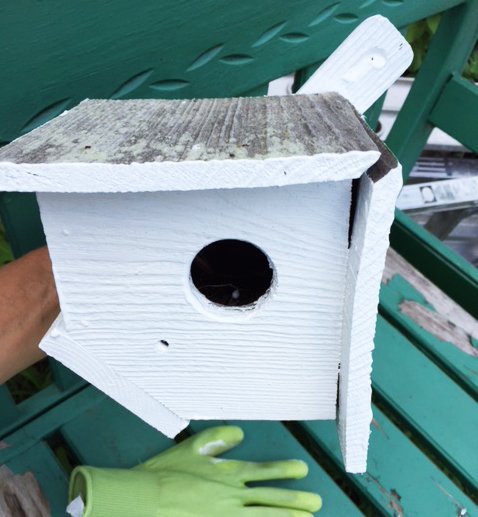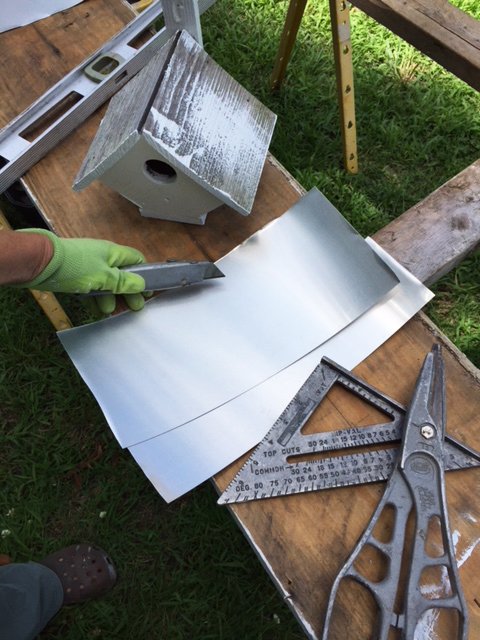 Roof flashing is the ticket. If you don't have any, any thin metal or plastic sheet will do. If you do have flashing laying around- don your most elegant work gloves, locate some tin snips or a box cutter and metal straight edge.
Fix the leaky birdhouse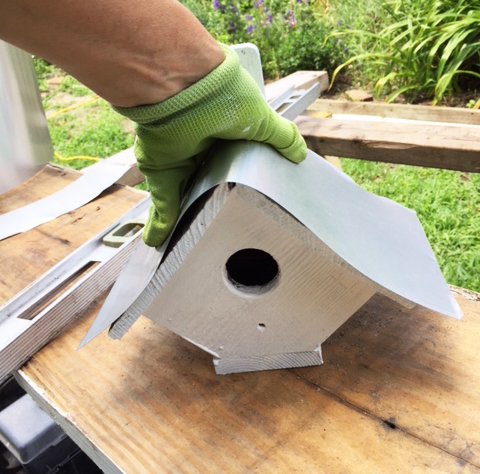 Place your roof material over the leaky one and center it- cut to size. Leave a bit of an overhang so the rain will pour off giving the wood a few more years.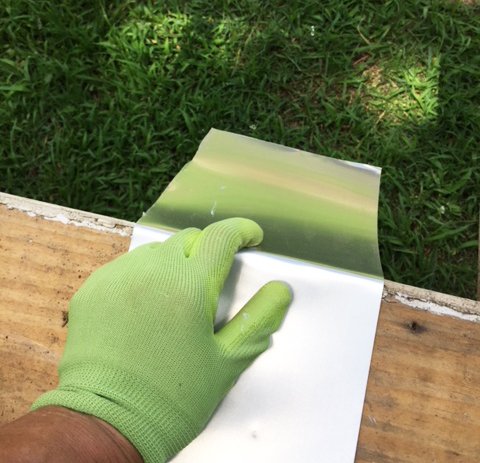 Use a 90 degree angle to make a nice straight crease. A board works fine. Make sure the fold is in the center of your material- so equal length cover each side of the roof and extend beyond it. Angle the edges under to further protect the wood roof and add structure. Find some short nails with wide heads- secure the tin to the roof. Try to drive the nails down with into the wall structure or better just inside against the walls. (so no bird hits his head in the morning)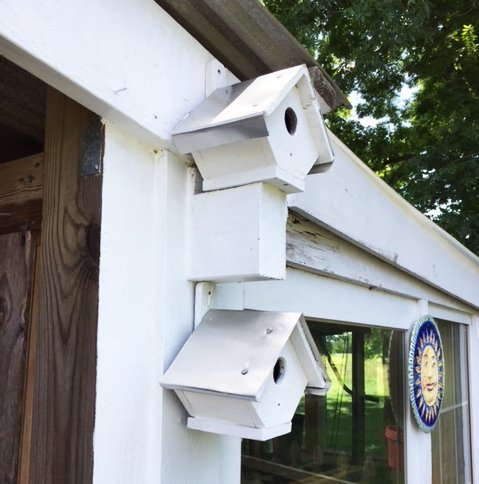 Voila! I took this photo before I added the all important stick in the hole, so our tiny feathered friends can perch outside before carrying their groceries in.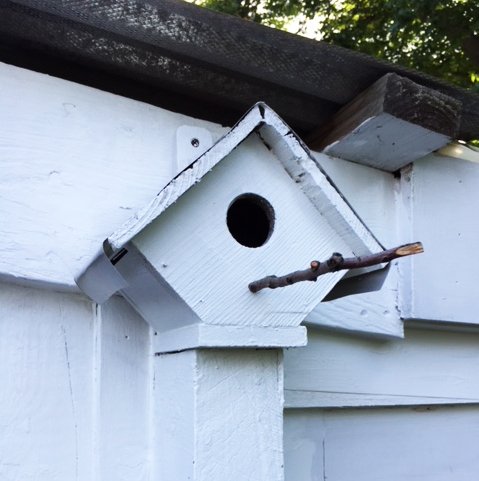 Its always nice to have more neighbors that sing:)
This is a detail from my painting Robin Redbreast. See the full painting which available for sale! For more info click here-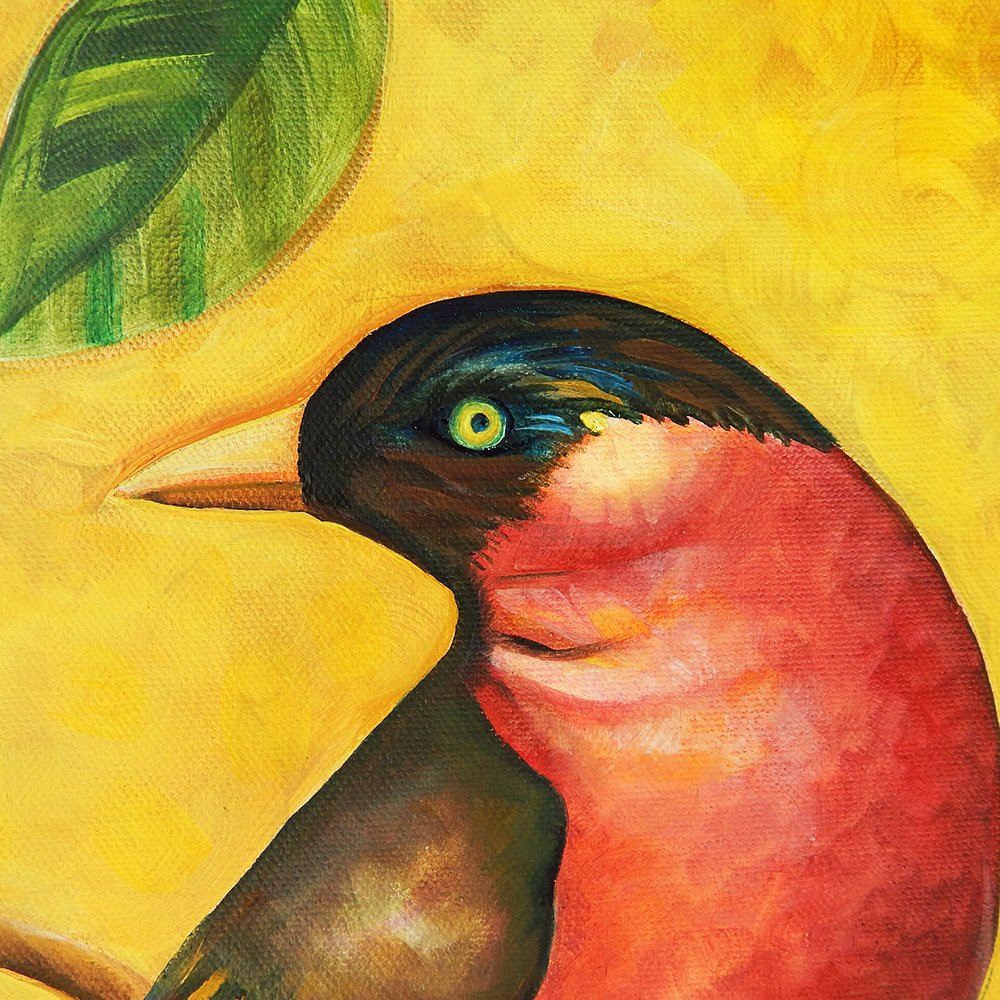 ---
Like what you see? Please share