The image on this large wall clock with pendulum is a painting of our "rescue" rooster; Roosie- who road across the country from California, was frowned upon in his new neighborhood and came to live with us out on the bay. You could hold him and scratch his neck and he would coo and fall asleep – but only if you were female. If you were not you would need to fend him off with a golf club on the way to your car. My husband and son tired of this and Roosie went on to another farm-however we girls recall him fondly.
The main rooster image with vines is an archival print decoupaged upon the wooden clock. My husband hand builds the wooden clocks and I add hand-painted details enhancing the main image- on the front and sides. The pendulum has a detail image of a little smiling sun tucked into a bottlecap on it. Or you can ask for a sun image or heart)
The wooden clock is about 15 inches tall, 9.5 inches wide and two inches deep- the pendulum hangs down about 3 more inches and swings. These clocks perk up a room and fit in any decor. At danasimson.com
A nice way to recall just how precious time is.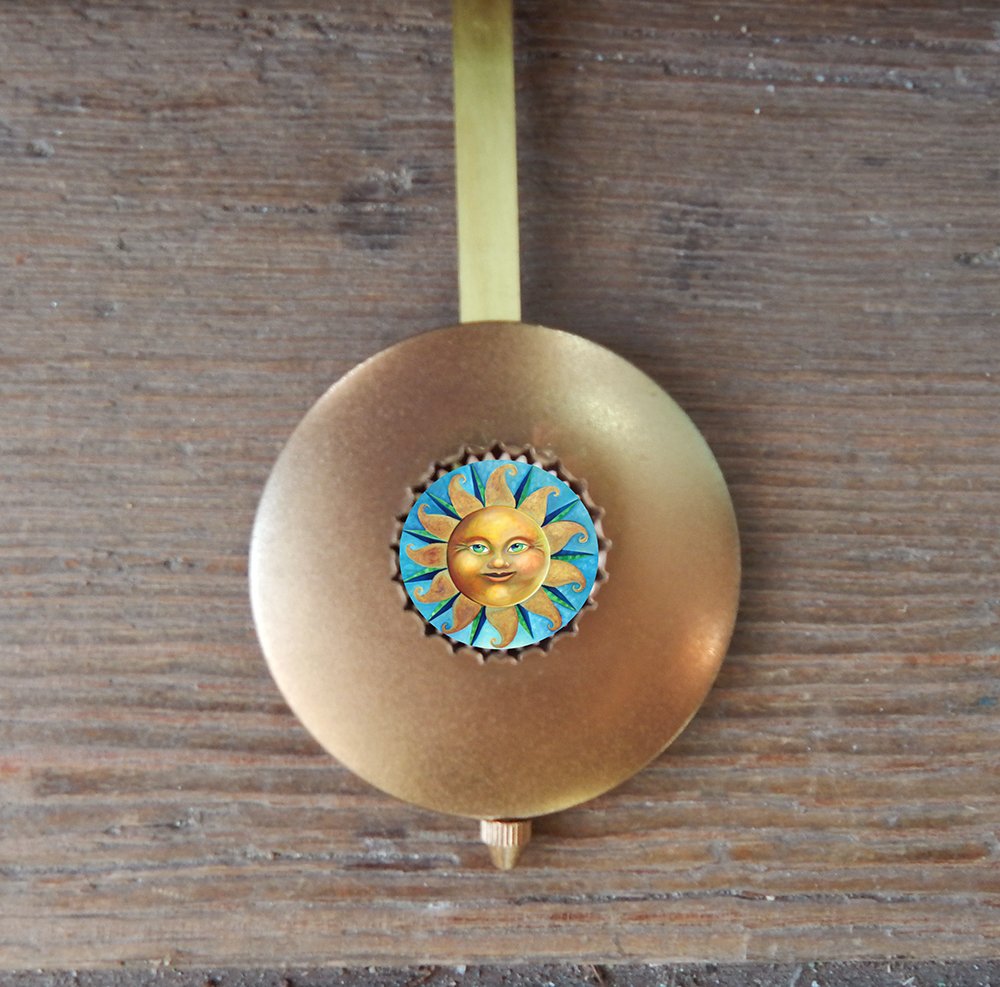 ---
Like what you see? Please share