Bee are busy and focused. They are fufilled by what they do and create a sweet life.
I want to be a bee.
But I am a running around girl in a chaotic world so I remind myself to just bee.
Time goes on bringing us bright new days.
This is my bee painting over a scatter of winter pancies given me to plant by my friends Randy and Bobbie. Winter pancies add a little helpful color in dark times.
Somedays in annoying traffic I remember and just bee.
This is one of my favorite images and the one I wear
( my bee pendent necklace-also here in my shop)
My husband John makes the wooden clock. I decopodge the bee print image and hand paint the clock, hands and pendulum ( which has a tiny complimentary image in a bottle cap a fixed to it)
The clock is about 12 inches tall- 16 with the hanging pendulum, 2 inches thick, and nine inches wide.
It is a jolly addition to any room and makes a really nice wedding, graduation or friend gift.
or of course you can just get one for yourself.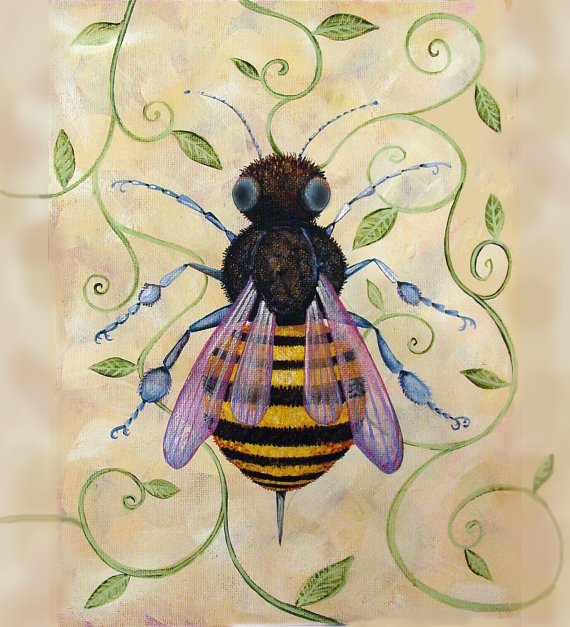 The clock has a nice quote by Victor Hugo- "Life is the flower for which love is the honey."
schweet.
thanks for reading my little chat.
Dana
---
Like what you see? Please share