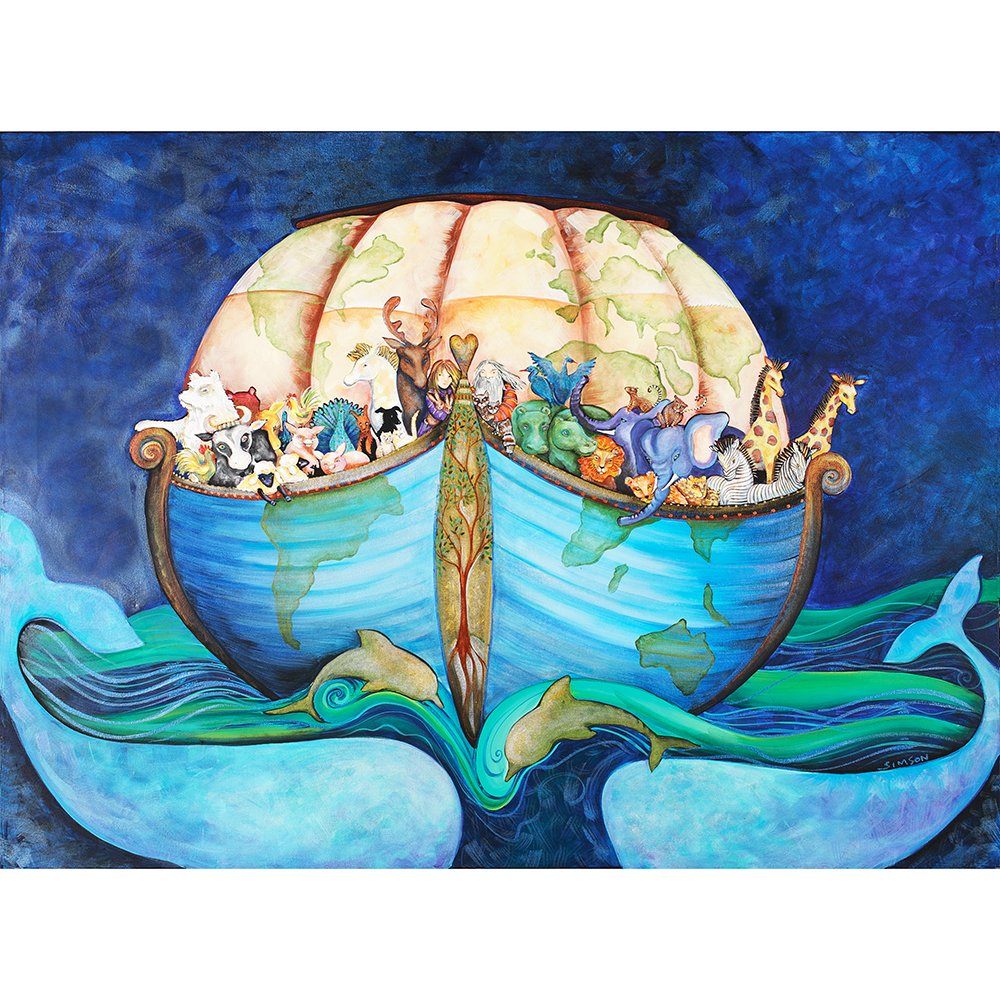 My thoughts are in Paris at the climate change summit. Thanks to Jerry Brown, Al Gore, Paul Hawken and those that are working proactively independent of the irresponsible Trump administration deniers.
Purchase any Earth Ark product on Danasimson.com and I will donate 25% to The Chesapeake Bay Foundation or the Climate Reality Project.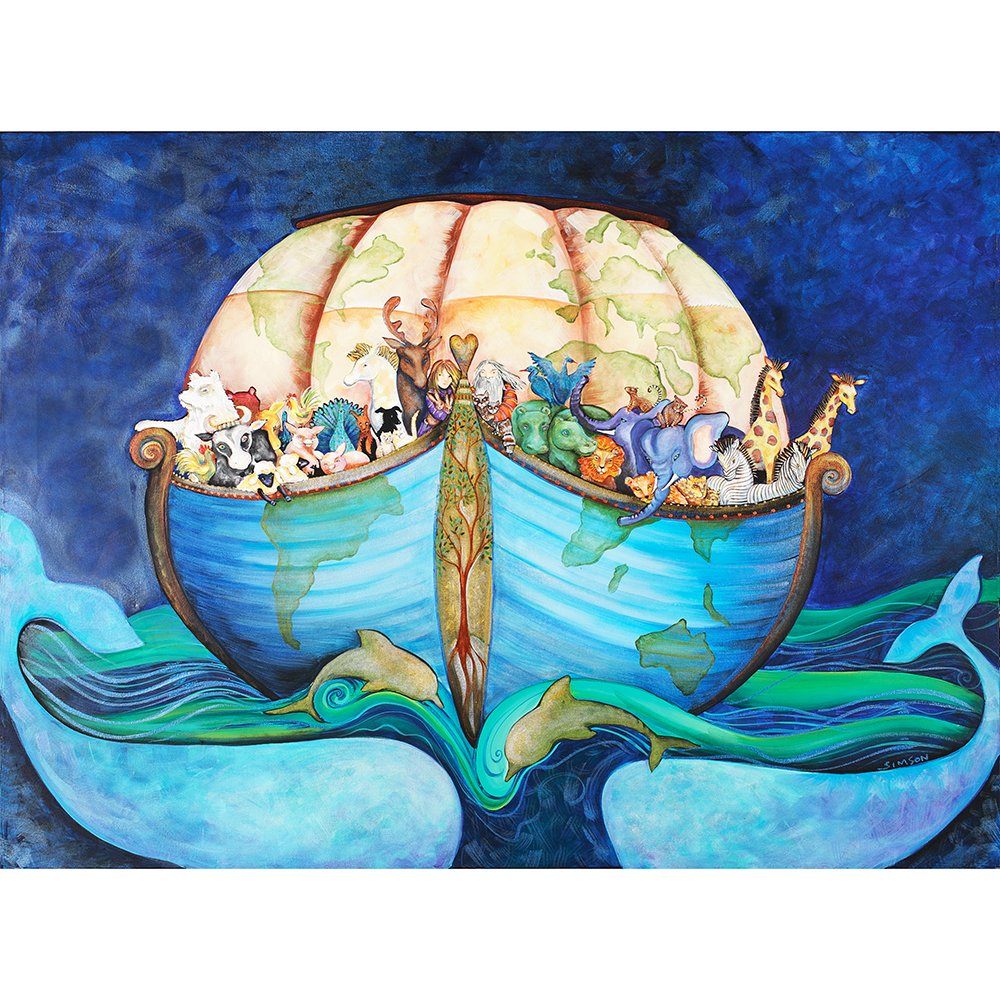 Art Print: Earth Ark. I believe the earth is our ark.
We are all in this together and our ship is precious. The archival art print; Earth Ark is a 10×13.5 image area centered on 13×19 cover stock paper. Backed with foam core & shipped in a plastic sleeve. Hand signed by Dana Simson.
The earth is our ark carrying all creatures as her precious cargo. The original oil painting for this image is 4.5'x5′ and hangs in an eye surgery clinic. Patients that have had surgery tell me how pleased they are post surgery to see this painting with its delicate detail.
All my images are available in archival prints. While I have specified a size, you may speak with me if you need a larger or smaller version. It is also possible to have the image you want printed on canvas. I can give you a price based on size. This popular ark image is available as an ornament, gift card and more.
Visit our Gallery/ gift store on the Wicomico River in Salisbury, MD full of original paintings, prints, handmade jewelry and gifts by Dana. There is also always something new to discover in unique finds, "green products" or fair trade items. It is a renovated hotel – now with 4 artfully decorated lofts upstairs available to rent. (Loft Links: Grande Luxe / Chic Sunny / Retro Loft / Spacious& Gracious)Downstairs is yummy Riverwalk Cafe and the Ugly Pie Bakery. Well worth a road trip!
---
Like what you see? Please share