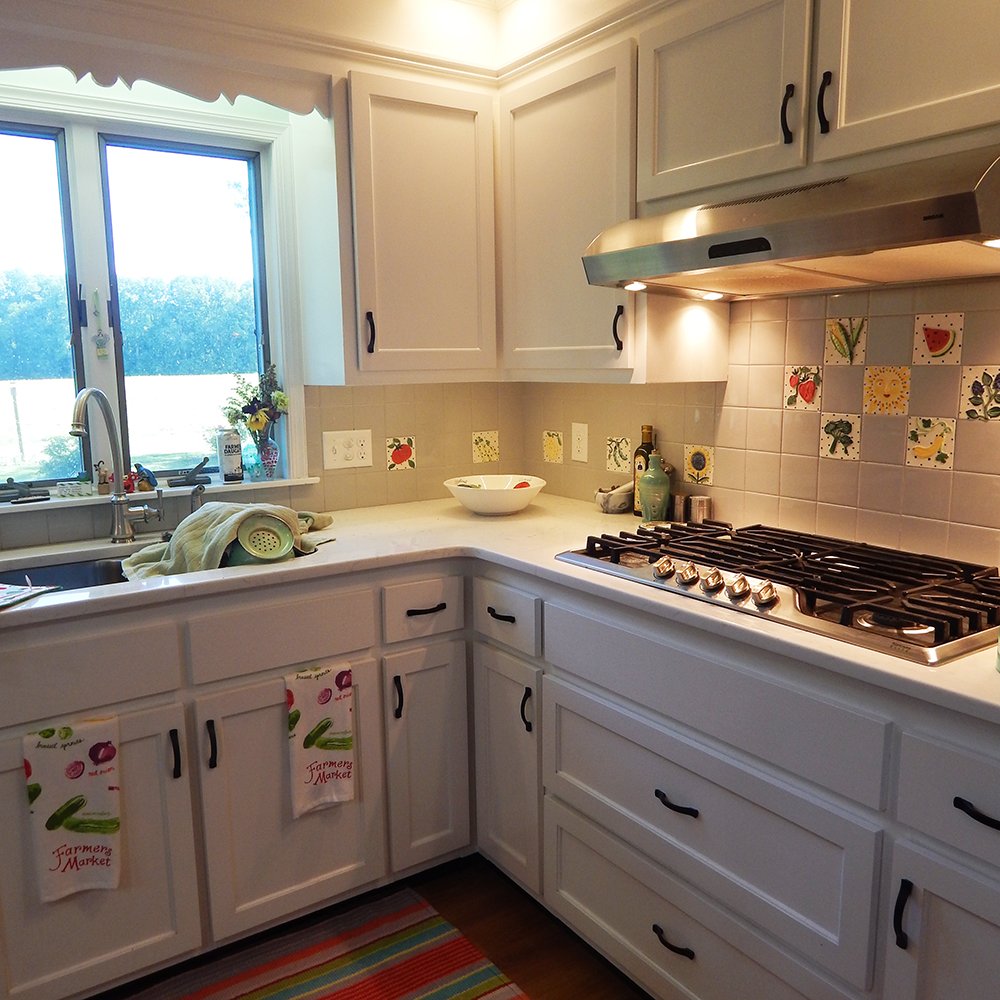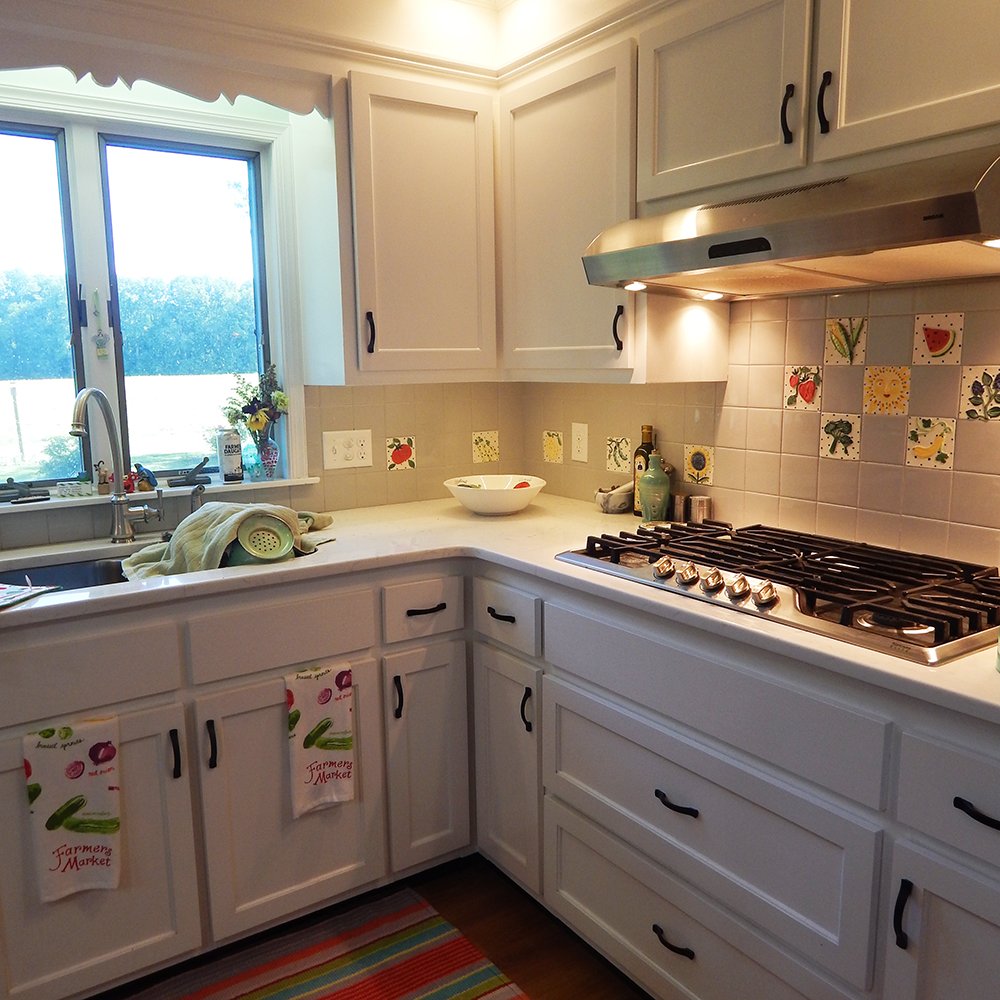 Portfolio: Kitchen Garden tile backsplash. I created these tiles for my garden and beer making friends extraordinaire to scatter throughout their kitchen backsplash of plain pale gray tiles. The bursts of color, and clay relief of the individual tiles jolly up the room while keeping its sunlit pristine simplicity. They grow each of the crops in their garden and my friend Jan is a beekeeper- so the tiles have added significance for the family. She had purchased my kitchen garden painting and was inspired to reference it in the renovation of the kitchen in their country farmhouse. The kitchen is just lovely and will host many a wonderful party in style.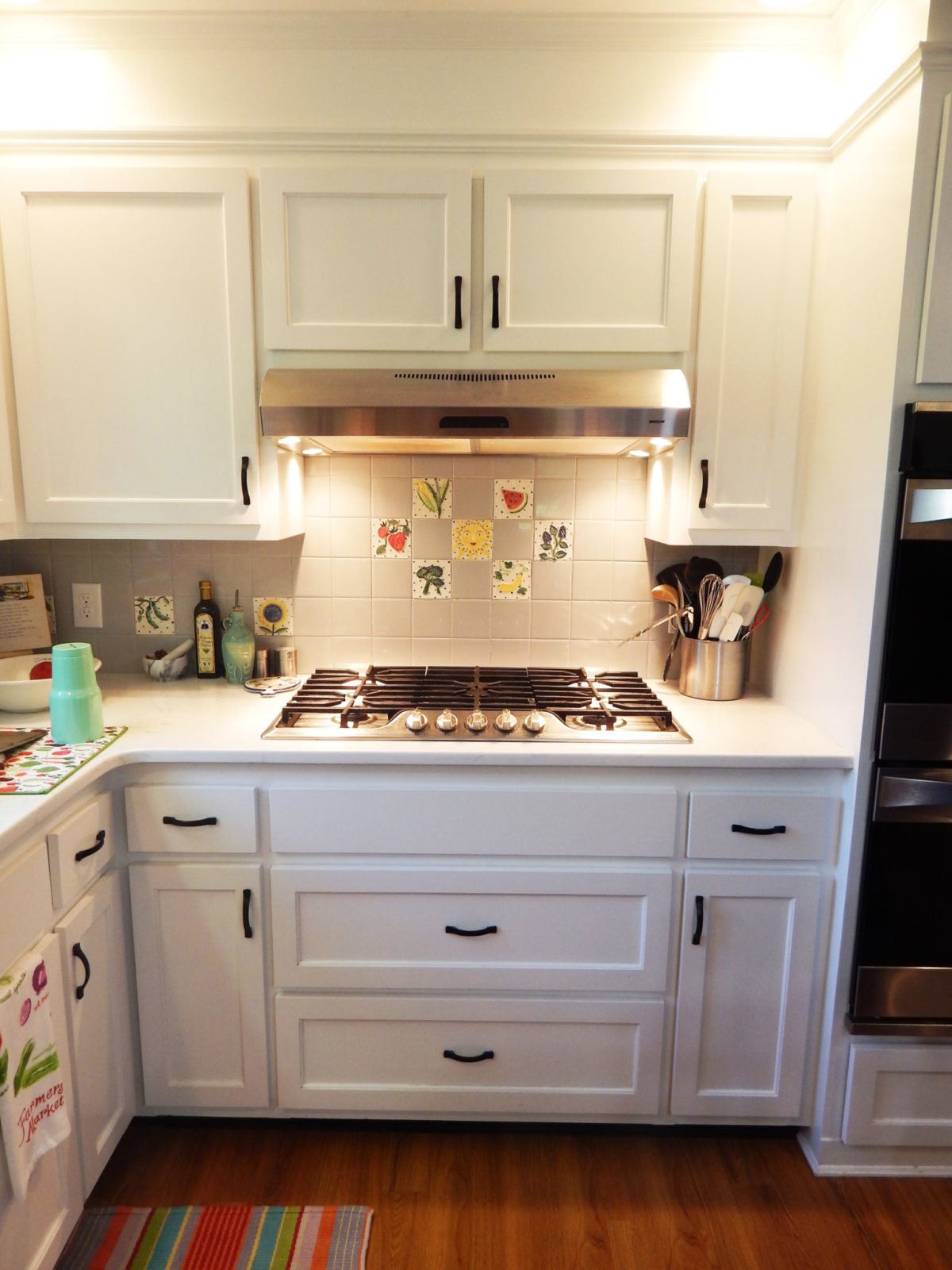 Jan requested each tile have individually sculpted raised imagery of the yummy produce she and her husband Jim grow in their extensive garden. From blackberries to tomatoes, asparagus to eggplant the tiles tell of Jan and Jim's love of gardening. She also requested a sunshine- see centered tile above the stove and a Honey Bee. Both instrumental ingredients in any kitchen garden. The kitchen garden tiles are created to be installed with standard 4×4 tile.
Each custom job is geared to your wishes-We have done bathrooms, mantle surrounds, kitchens, stove and sink backsplashes, showers and custom table tops. Our tiles are handmade and decorated in our studio on Maddux Island on Maryland's Eastern Shore in the USA.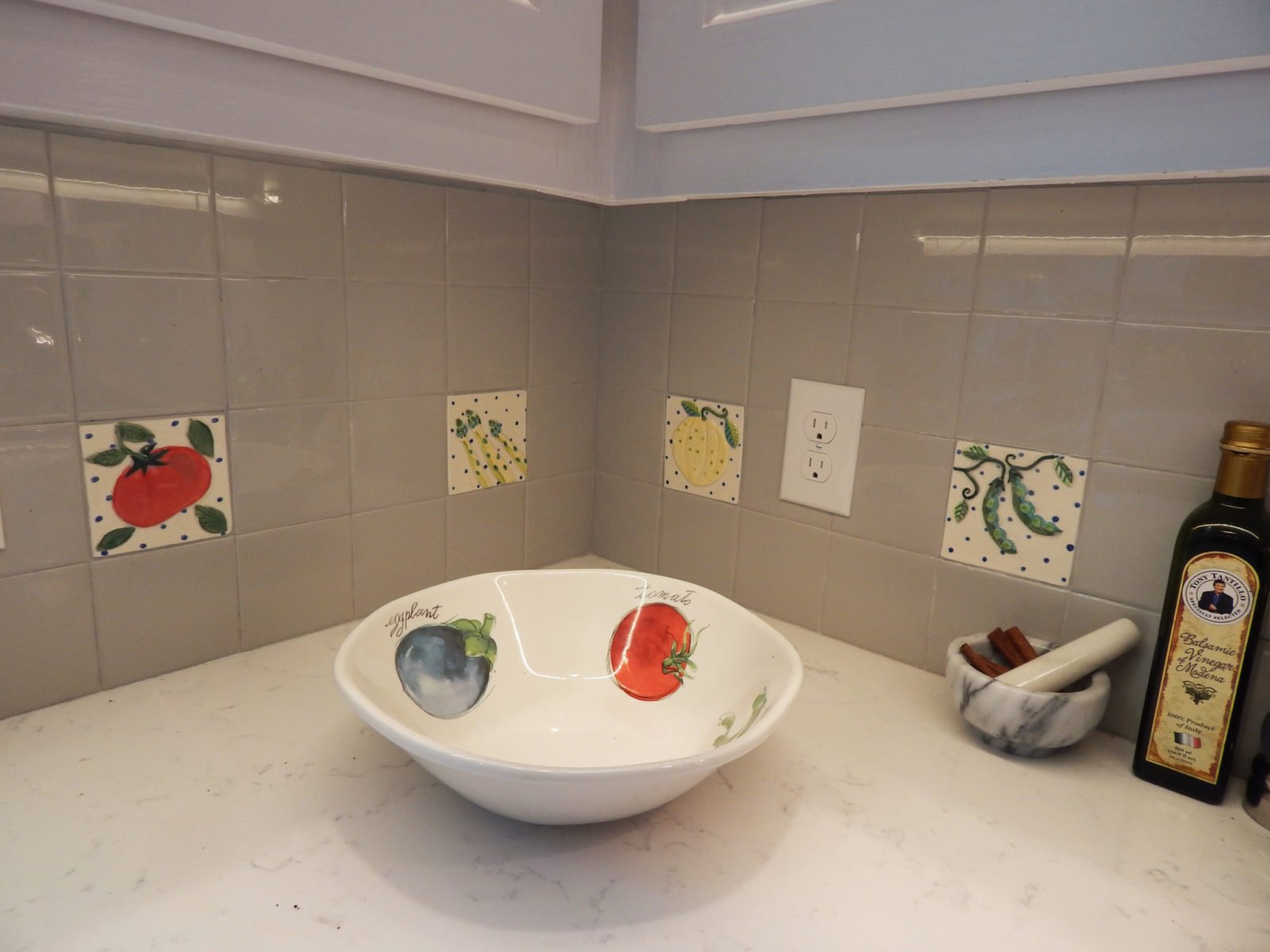 Pricing is based on quantity of tile and complexity of design. Measure the space in which you want to include handmade tile. You can scatter our handmade tiles throughout commercial tile or we have also done tile murals covering an entire wall. Give us a call at 410.603.0531. We will create a layout design and price quote. We ship nationwide.
If you are located near by, we have done many visiting artist projects involving students in creating a tile wall. (Ben's Red Swing and numerous area Schools) We have also done handprinted murals. (Salisbury YMCA)
Visit our custom tile section at Chesapeake East and get inspired!
---
Like what you see? Please share