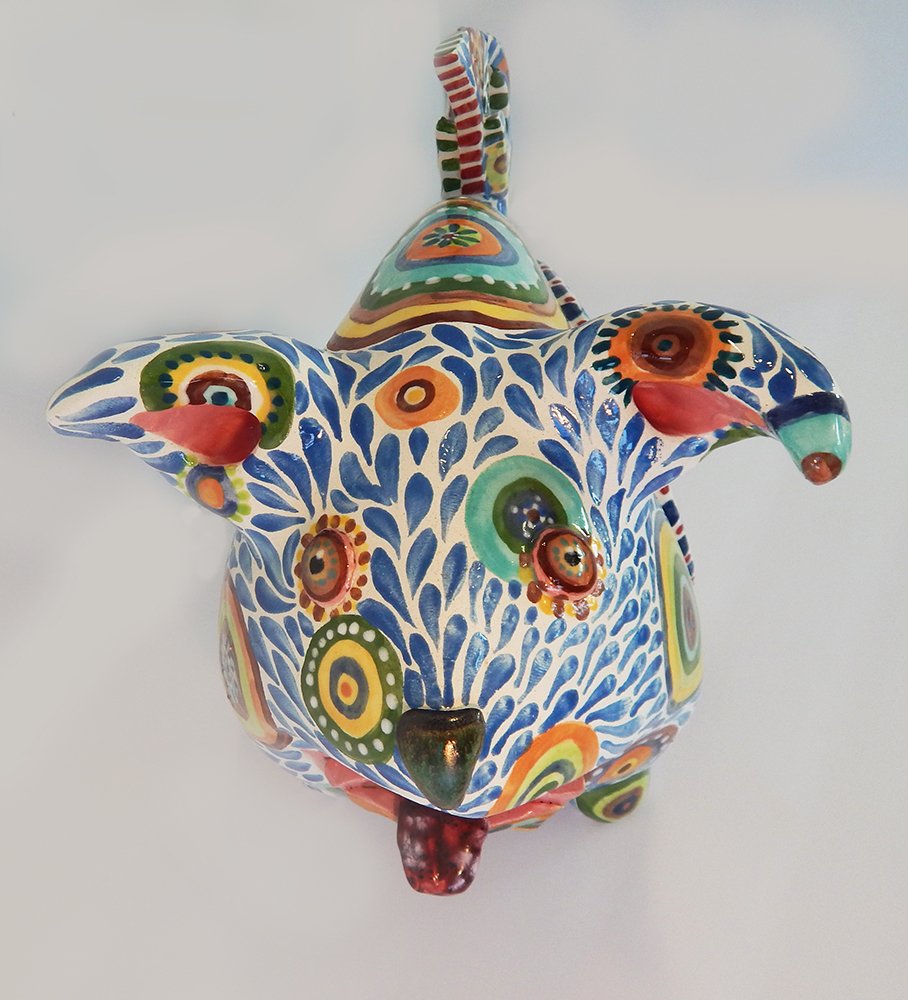 It is dreary. It is cold. We need some joy. In the deep slog of winter topped with a pandemic, I send you a burst of art. It is a slap of color into your cheeks. A pop in your instep. A neat shot of something else. Yes, my friends it is a Bone Daddy. Indeed the last of it's kind. This benign beast has waited patiently for many years for me to finish him, rainbow his hide and breathe him full of ready.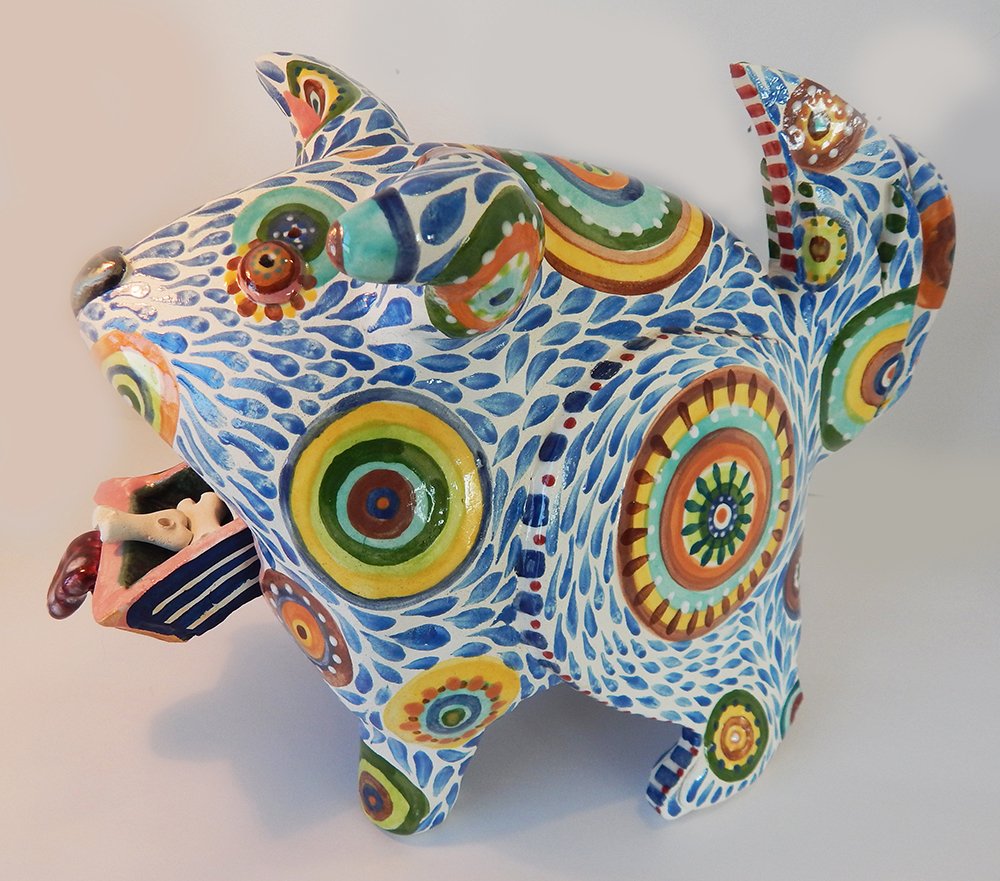 These were in a dusty corner of the studio…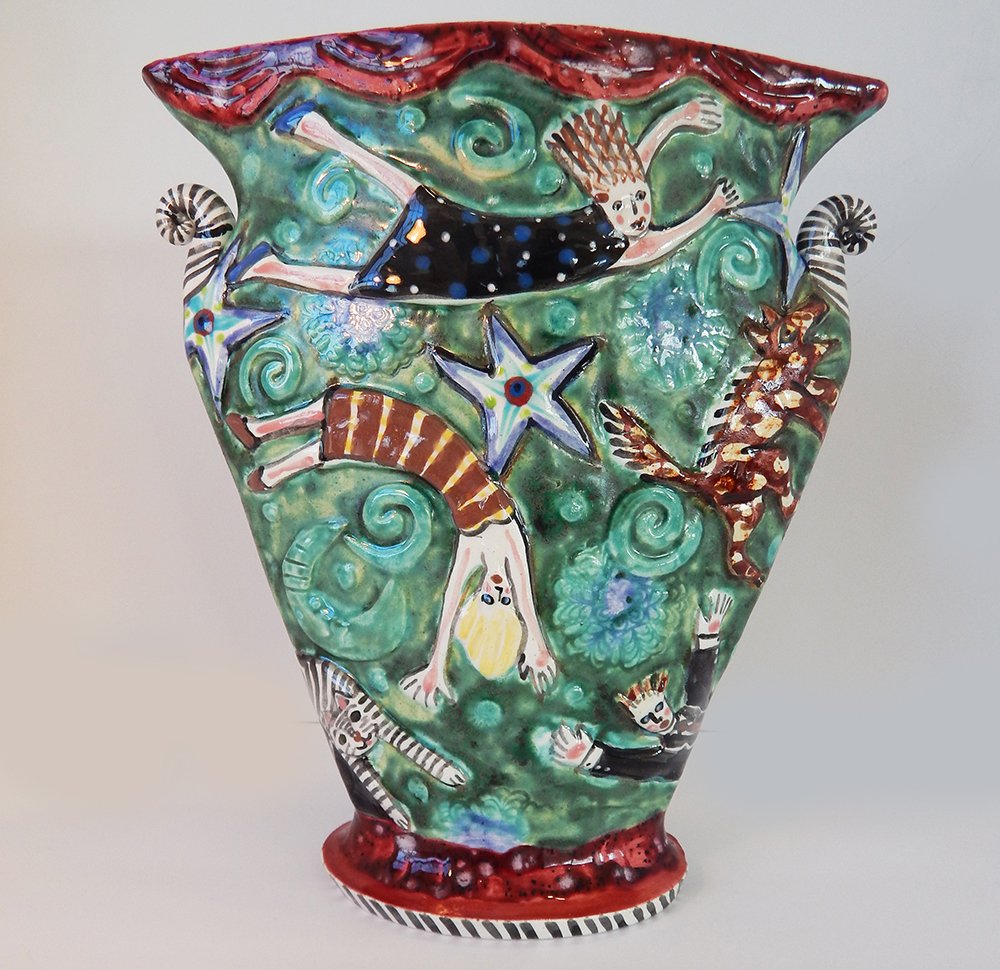 In My Dreams We Fly … Joni Mitchel said that. It always stuck with me and found it's way out into this design that we used to sell about 20 years ago. The vase is hand built and pressed into a relief I created. It was great fun to revisit this design with a totally new approach for a one of a kind/ last of its kind. 9x10x4 $225.00……… SOLD thank you Peggy!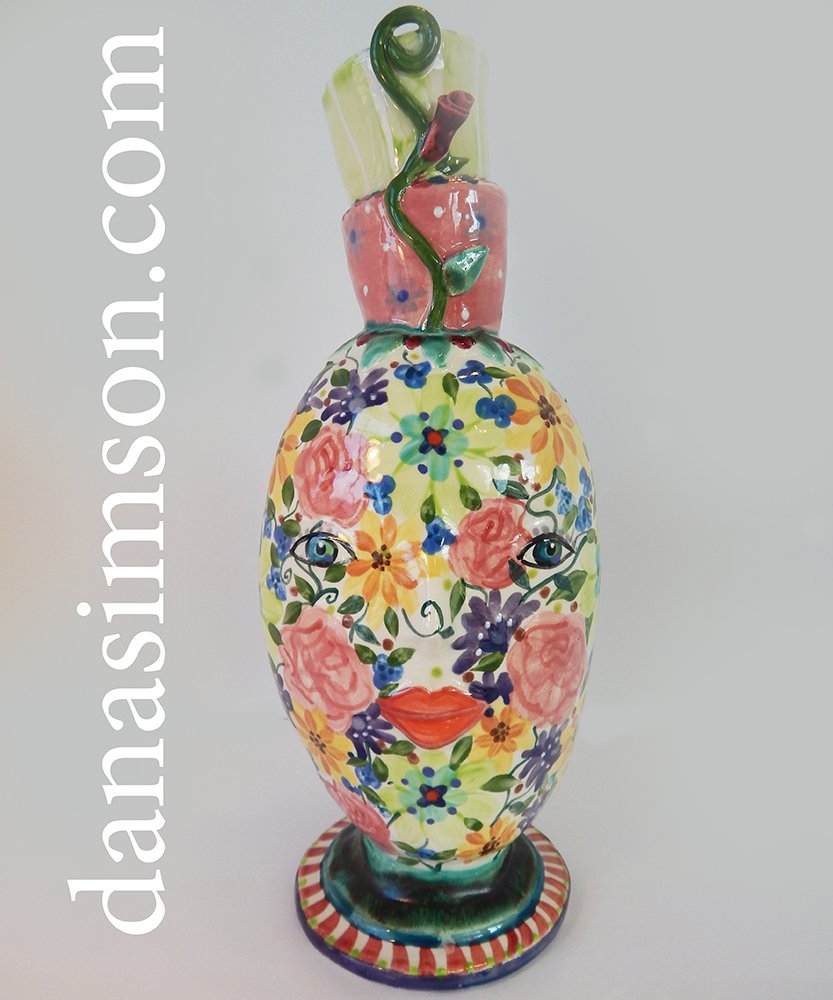 One Fez man vase left and it demanded all the glory I could muster. This was always one of my favorite designs. I had hand sculted the first one, then John built a large mold that requires a football team to lift and pour out. In a fit of wild stuff editing, John and I broke all the molds one afternoon. 13x7x6 $178.00
---
Like what you see? Please share