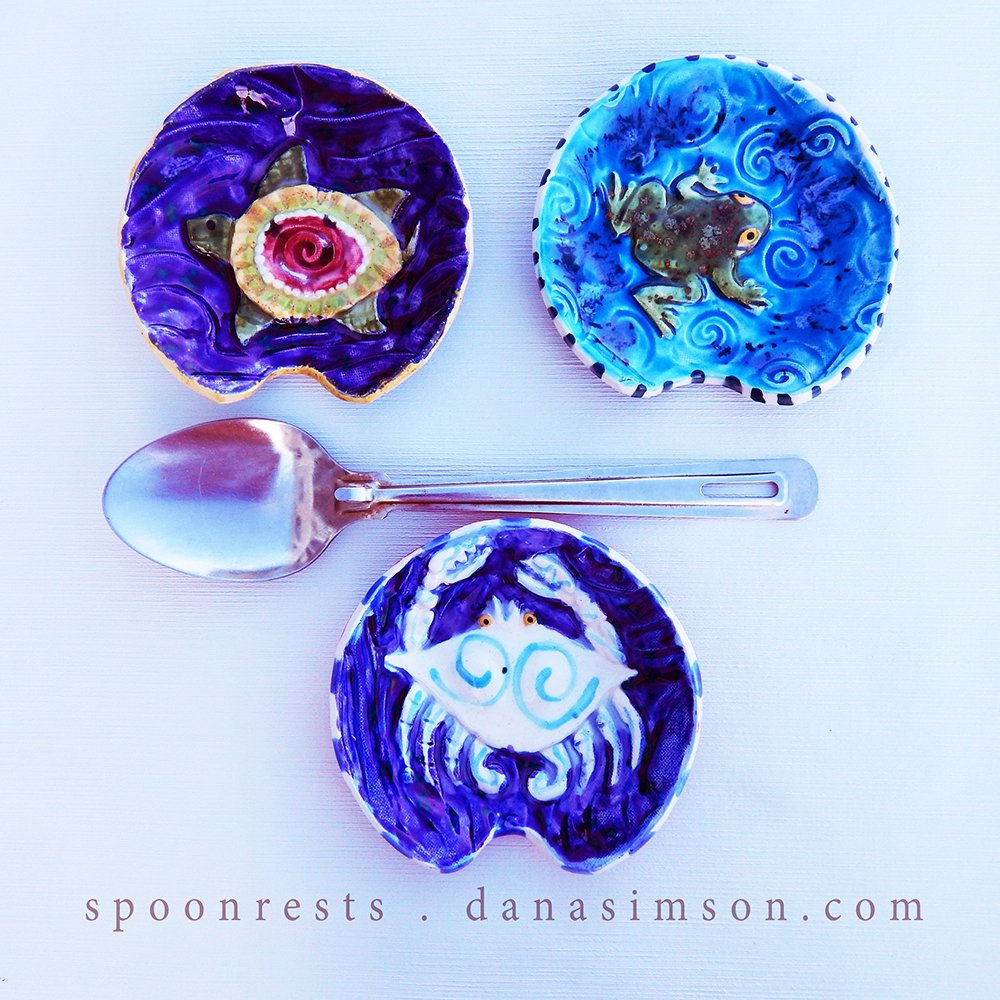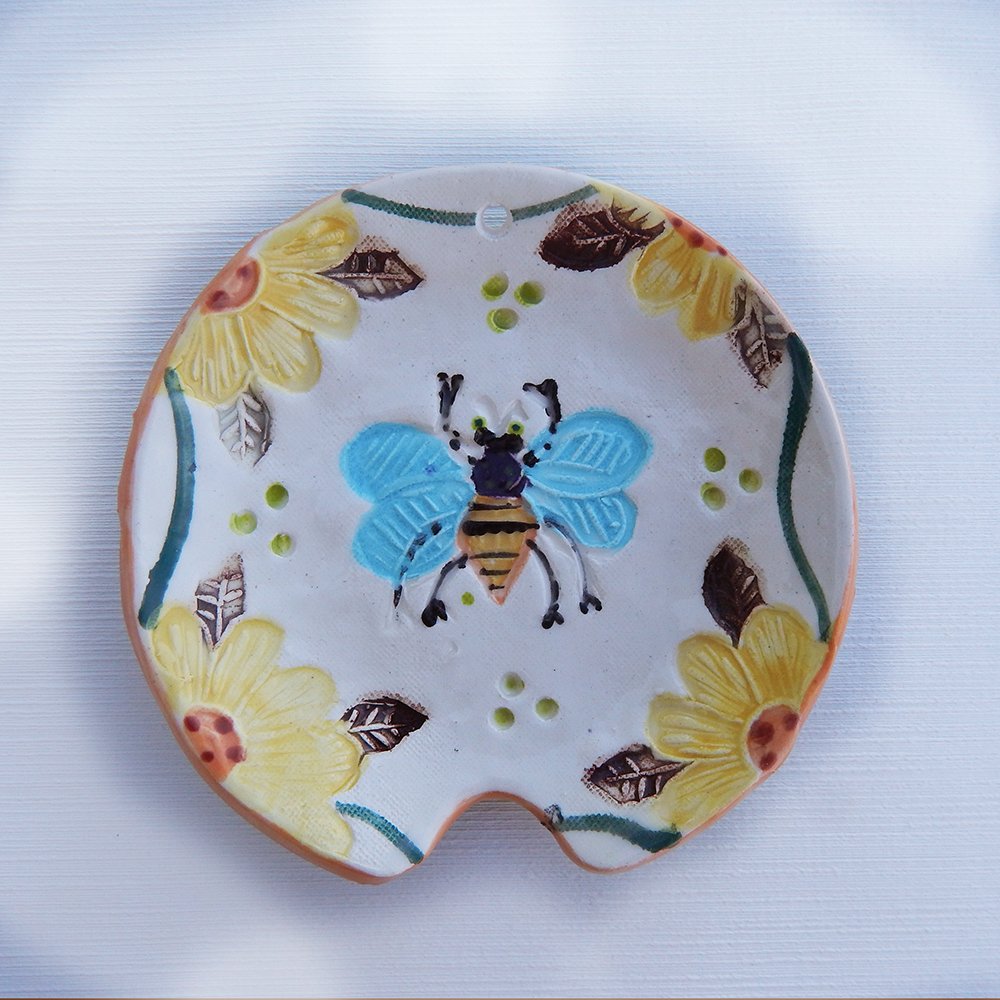 Get a  FREE Handmade ceramic Spoon Rest when you spend $75 dollars on line or at our store on the corner of West Main and Lake Street, on the river in Salisbury Maryland. The store is bursting with great unique gifts! From bamboo or cotton FUN socks, thick knitted coats from Italy or lace dresses to our handmade ceramics and artwork. If you would rather choose a book then a spoon rest choose from 4 beautifully illustrated Legendbooks-or the famous Trumpzine. Dana will sign and personalize the books for you. The Trumpzine are a hot gift this year, because humor is always helpful.
10 designs of spoon rests to choose from!
You may have trouble choosing which one. Good news! They are $18.00 per or 2 for $30.00. Each spoon rest is handmade in ceramic are 5 inches, round with a notch for the spoon. A customer came in requesting a spoon rest and I thought, " I need a spoon rest too!" My most appreciated and useful products are always those I need. The spoon rest line has grown as customers request new designs. I always love to hear your suggestions for new product.
Each one is made individually by me in my studio! I roll out clay and press it into reverse relief tiles I made from a master tile. This process is like making a print, but using clay rather then paper. Next, I press the butterfly garden relief into a shallow bowl form. If the spoon has gloop on it, that will stay in the bowl. I cut a notch for the handle of the spoon. The spoon rest dries and is fired to bisque. Afterward, I paint in the details with underglazes, adding the flow glaze that defines the back ground texture. Finally it is fired once more with clear coat that seals the clay body in a thin layer of glass. This guarantees it is food safe and durable.
---
Like what you see? Please share