Here is the inspiration for my folk art toys. I love a sculpture or painting that brings you in mid-story…. causing you to imagine the rest. Art of this kind works a magic causing the viewer to linger lost in the weave of their interpretation of the creation before them. For a moment they are relieved of the normal and cast into the easy fantasy of mental play.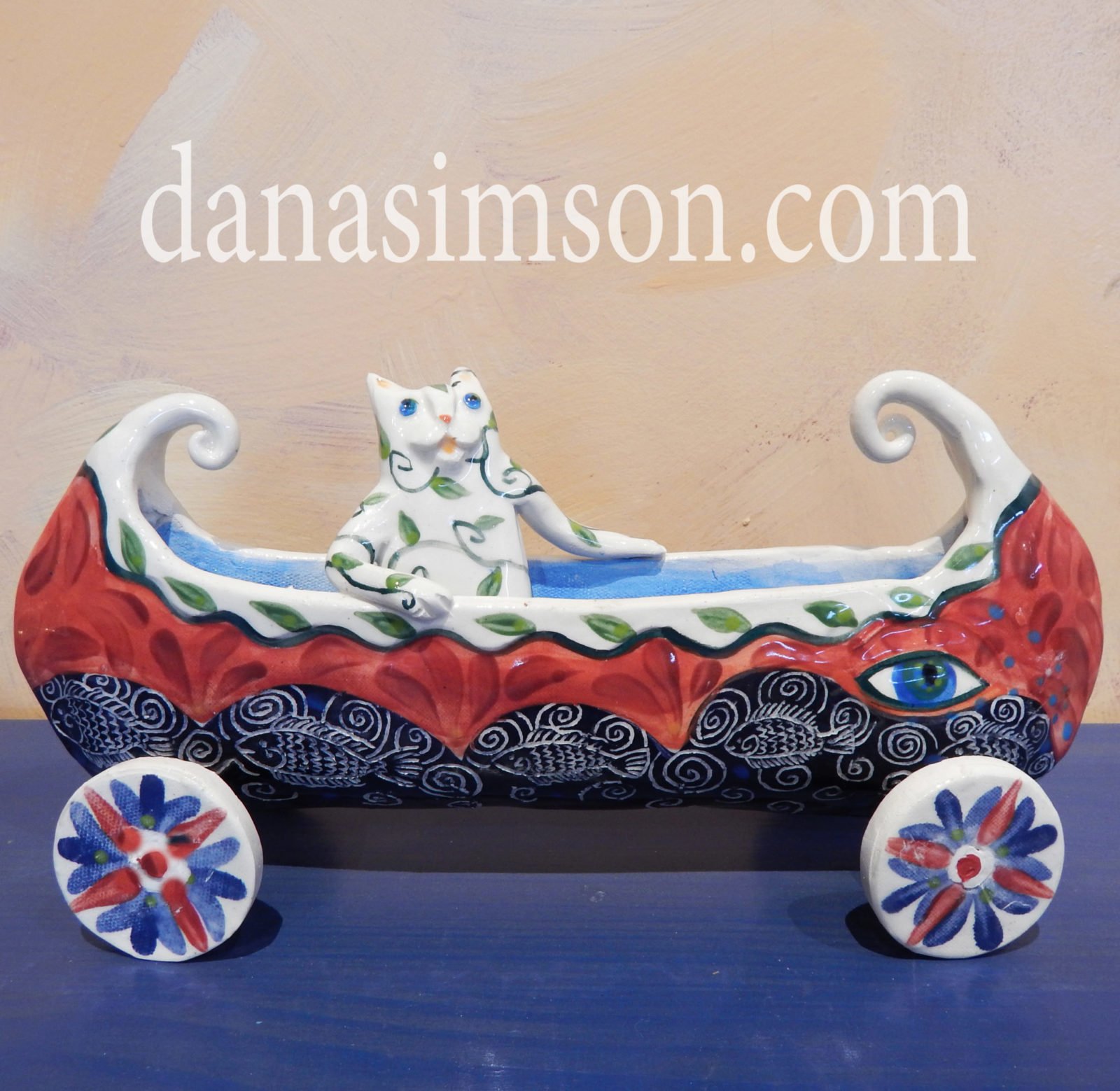 Where is this cat off to?
Only you know. I hand-build the boat from clay slabs and sculpted the cat in "seeing eye"canoe- carving back into the color to add texture and design.
It does roll if you wish- but the folk art toys are mainly just for visual amusement. The cat in canoe measures 10″ x 9″ x 4".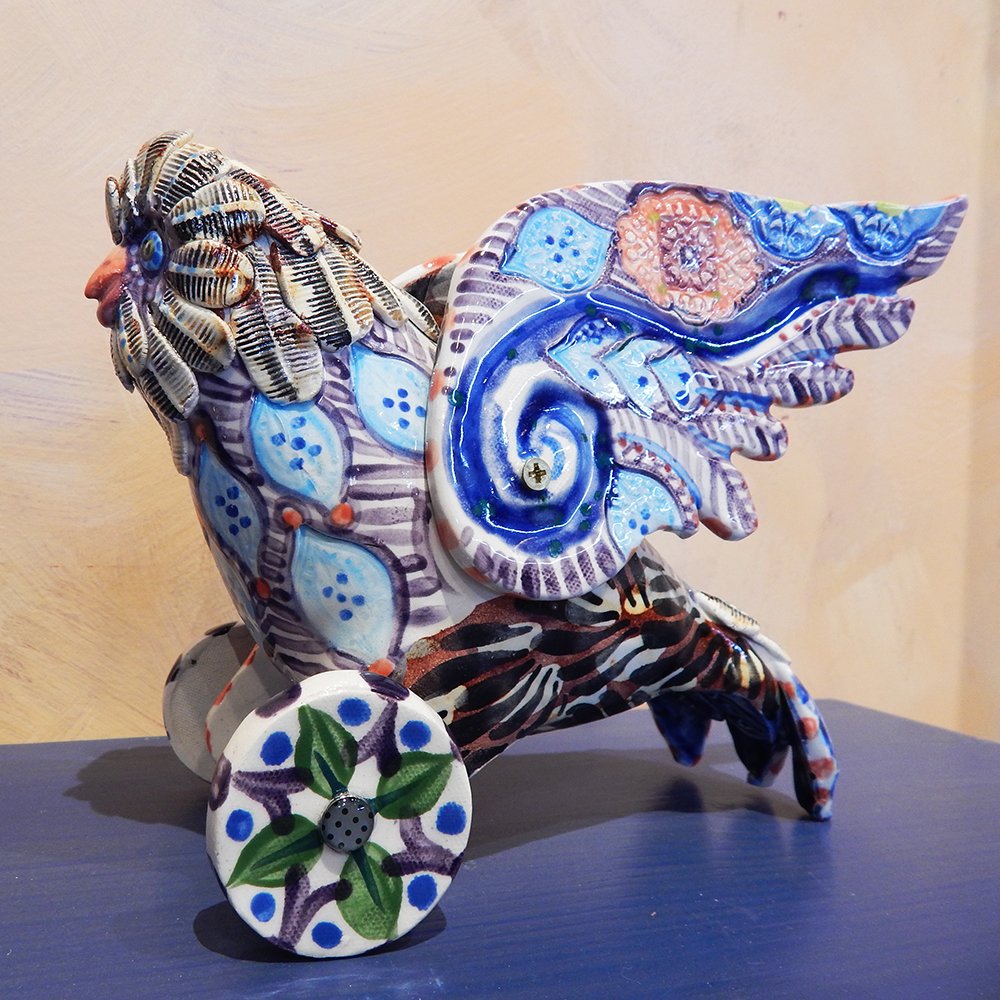 This folk art owl has sold to a wonderful friend and collector. However I am happy to make other owls- each with their special personality. The wings are intricately decorated and attached to the body with brass screws. The feathers are individually textured and applied. The owl measures 10″x 8″x 4″. He does roll if you wish- but the art toys are mainly just for visual amusement. I will be making a crow next:)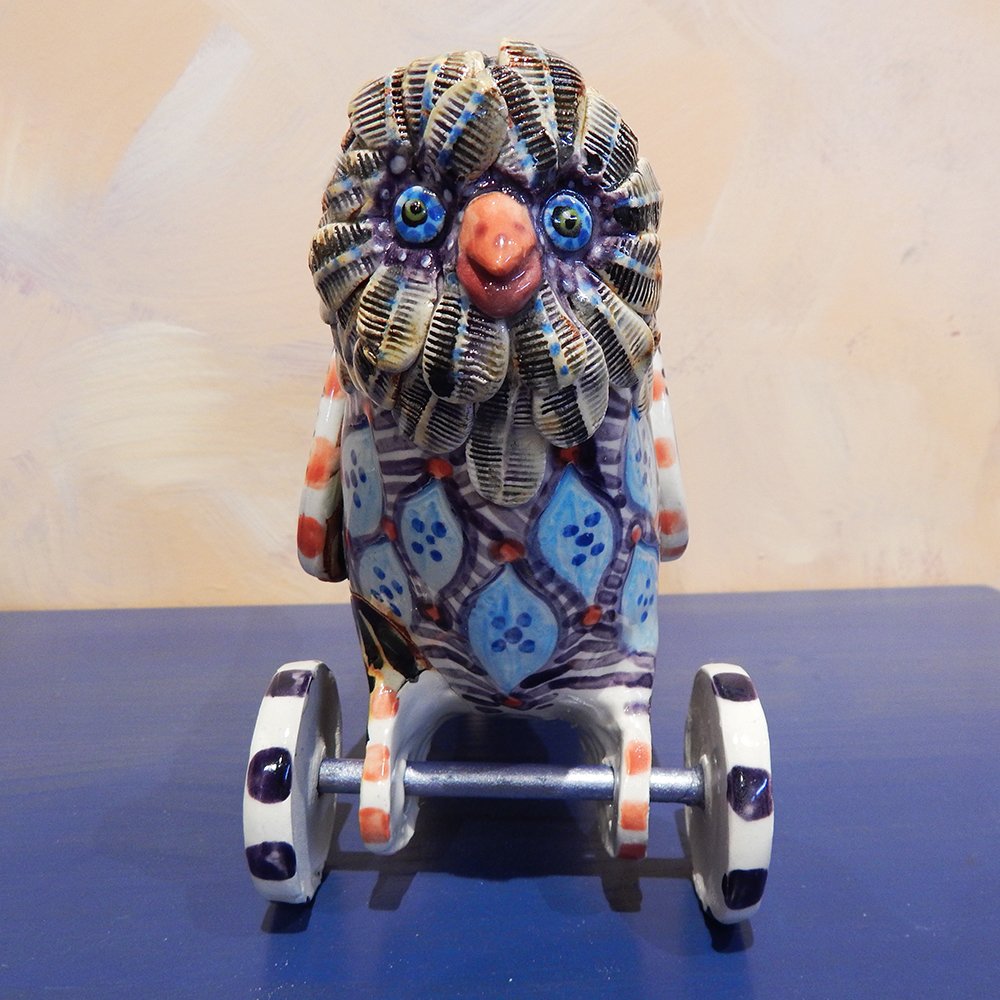 Folk Art Owl has a playful spirit
I create my folk art toys like the owl in the spirit of old fashion rolling toys. While they are created for adult collectors, my hope is to appeal to the child within. The role of my art is to brighten the everyday with a sprinkle of cheer.
To order one of my folk art toys
If you wish you had a cheerful folk art toy just contact me thru a call or email and I'll make you one. Please specify any colors or special features you wish to have included. All of the folk art toys shown have been adopted to good homes- but I am happy to make similar ones or other commissions.
Feel free to call if that is easier: 410.603.0531
---
Like what you see? Please share